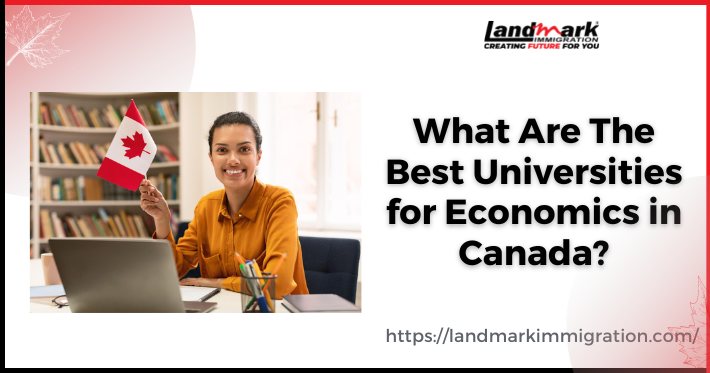 A good university education can be the key to a successful career in economics. Economics undergraduate program is offered in three different concentrations:
This concentration provides students with an understanding of how Canadian economies and international economies operate. Students can expect to learn about a variety of issues related to business, finance, law, trade, public policy and international relations.
This concentration focuses on understanding how global markets operate at the national and international levels. Students will explore how countries interact with each other as well as how they work together to solve common problems and challenges.
Students interested in public economics will learn about government policy making processes and how governments respond to their citizens' needs. This concentration also covers issues related to social welfare programs such as healthcare or unemployment insurance systems.
Benefits of Master of Economics in Canada
Canada is home to more than 20 colleges that rank in the top 500 for Economics & Econometrics.
The estimated economic expansion from the year 2019 to 2028 would result in 1.7 million new jobs.
Compared to other international destinations like Australia and USA, Canada is a lot more affordable.
Opportunities like fellowships, crowdfunding, scholarships, and grants for education are provided and accepted more in Canada than other countries.
Apart from getting the degree from an esteemed college, you gain valuable work experience as international students in Canada get to work part-time.
Here are some of the top schools in the field:
University of British Columbia (UBC)
UBC offers three undergraduate degrees: economics, finance and accounting; business administration; and public policy and management. The school was established in 1908 and the main campus has over 12,000 students enrolled.
The school also has six graduate programs: an MSc in economics, an MBA, PhD in economics, an MSc in finance, PhD in accounting, PhD in public policy and management, and two doctoral programs available only through joint degree agreements with other universities: a Ph.D.-MBA program at the Sauder School of Business at the University of British Columbia and a joint Ph.D.-MBA program between UBC and Simon Fraser University's Beedie School of Business.
University of Calgary
The University of Calgary is another top university for economics in Canada. Located in Calgary, Alberta, this school was founded in 1966 and offers undergraduate and graduate degrees as well as PhD programs. There are over 8,000 students enrolled at this school annually.
The University of Toronto
Scarborough Campus is also a top university for economics in Canada. This school was established in 1967 and has over 25,000 students enrolled each year. The school offers undergraduate and graduate degrees as well as PhD programs.
Simon Fraser University (SFU)
Simon Fraser University (SFU) is another top university for economics in Canada that offers undergraduate and graduate degrees as well as PhD programs. SFU has over 27,000 students enrolled annually at its Burnaby campus alone!
Conclusion
In recent years, there has been an increase in the number of students interested in studying economics at these institutions. This can be attributed to several factors, including an increase in demand from employers who want to hire graduates with these skills and a growing awareness among young people about what careers are available for them when they graduate from university.
If you have your heart set on economics and Canada, then look no further, try your level best to get enrolled in the universities listed above.