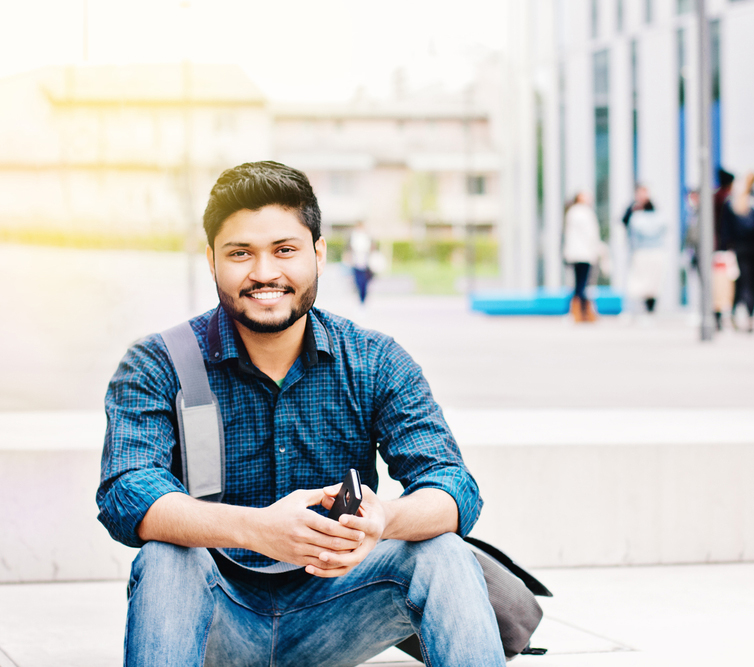 If you are looking for the best overseas study visa then Singapore is the best option you can go with. Lying almost on the equator, Singapore is not just one island but a main island with 63 surrounding islets. The main island has a total land area of 682 square km. However, its compact size belies its economic growth. In just 150 years, Singapore has grown into a thriving centre of commerce and industry. Today, Singapore is rapidly taking its place among the world's premier global cities, where talents from all around the world gather to share innovative ideas and start new businesses. Now, best overseas study visa in Singapore is being provided just to make a healthy relation with rest of the country Singapore boasts one of the best overseas study visa destination and most stable societies in Asia. Its multi-racial, multi-religious and multi-lingual groups are united in the common effort to keep Singapore a prosperous place.
Modern Singapore is a city of concrete, glass, freeways and shopping centers. In the crowded streets of Chinatown, fortune tellers, calligraphers and temple worshippers still a part of everyday Singapore. In Little India, you can buy the best sari material, freshly ground spices or a picture of your favorite Hindu god. In the small shops of Arab Street, the cry of the muezzin can be heard from the nearby Sultan Mosque. At the Esplanade, you enjoy world-class arts performances while the jet-set club to the latest music at the cosmopolitan clubs. Singapore may no longer be the rough and ready port of rickshaws, opium dens, pearl luggers and pirates, but you can still recapture the colonial era with a gin sling under the flashing ceiling fans at Raffles Hotel. Many other fine reminders of Singapore's colonial past remain, despite the island's relentless development. Perhaps Singapore's greatest treat is the variety and quality of its food. For only a few dollars you can have a bowl of steaming noodles, curry and rice, or delicious satay, all at the same food stall table. Spend a little more, or a lot more, and Singapore has hundreds of restaurants serving the best Chinese, Indian, Malay, European and other International cuisines. These are the mainly advantages due to which Singapore is the best overseas study visa provider and students prefer to study there.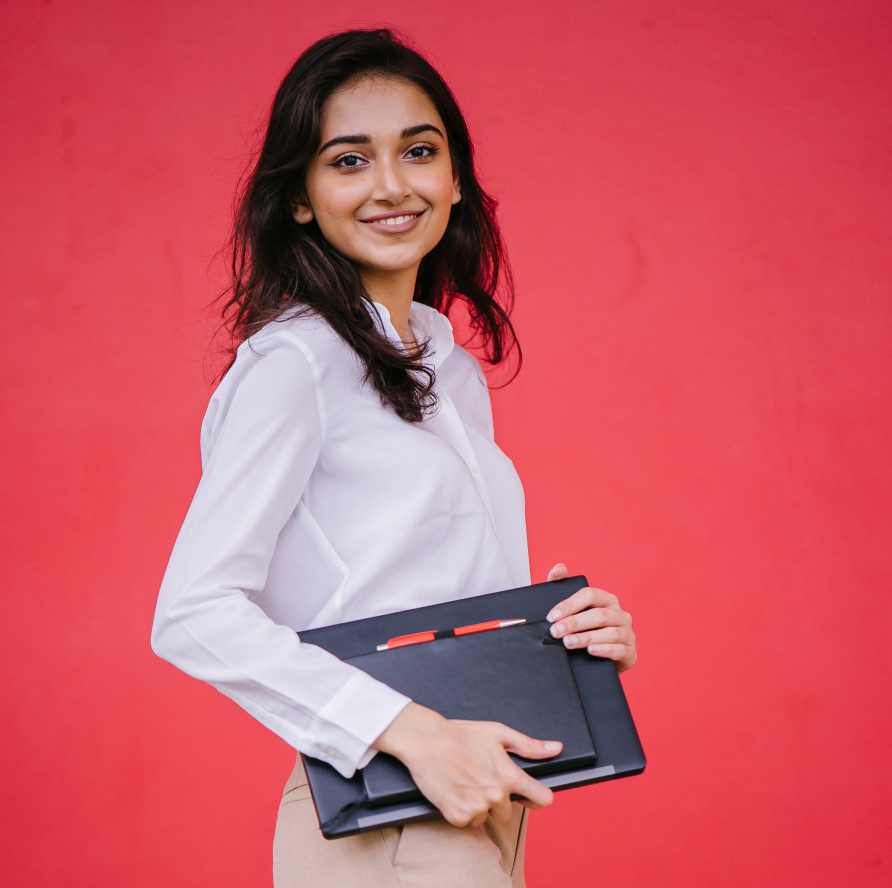 | | |
| --- | --- |
| Full country name: | Republic of Singapore |
| Area: | 704 sq km (252 sq mi) |
| Population: | 4.5 million (Growth rate 1.3%) |
| People: | 76.8% Chinese, 13.9% Malay, 7.9% Indian and 1.4% Eurasians and other ethnic groups |
| Language: | Mandarin, Malay, Tamil and English |
| Religion: | 31% Taoist, 28% Buddhist, 18% Muslim, 10% Christian, 4% Hindu |
| Government: | Parliamentary democracy |
| President: | S.R. Nathan |
| Prime Minister: | Mr Lee Hsien Loong |
If you come from a temperate climate, the first thing that hits you is the heat. Temperature ranges from 24o to 32o C (75-89o F) with an average daily maximum relative humidity of 84.3%. Fain falls all year round but is most abundant from November to January. Rainfall occurs mostly as sudden showers. It is good idea to carry an umbrella whenever you go out. Wear light, comfortable, cotton clothing to beat the heat.
Cost of Living in Singapore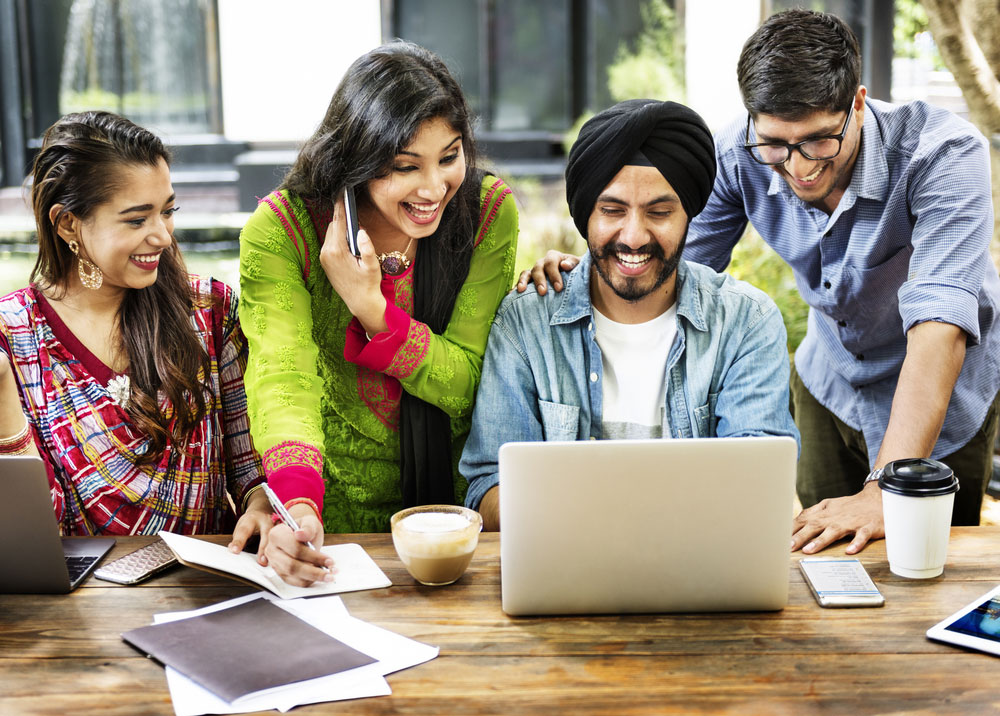 Living conditions in Singapore are amongst the best in Asia with state-of-the art facilities for education, shopping, sports and recreation. With the Best overseas study visa, one can experience the highest living standards in the South East Asia. Daily necessities and luxuries are readily available. These are estimation of how much is required during your stay in Singapore. If you are willing to get the best overseas study visa Overseas then apply for a Singapore as they do not include tuition fees, costs of books, telephone expenses, and travel expenses from your home country to Singapore. You will need money (cash) immediately on your arrival for transport, meals, phone cards, etc. You should bring along at least $300 cash upon arrival. Generally, there is no restriction on the amount of foreign currency, travellers' cheque and bank draft into Singapore. It is always wiser and safer to bring your sum of money in the form of a bank draft. You may bring along additional funds using bank drafts made out in Singapore dollars and drawn from a Singapore bank. Telegraphic transfers may also be made through another bank to your account.Contact Us now to know more about the best overseas study visa.