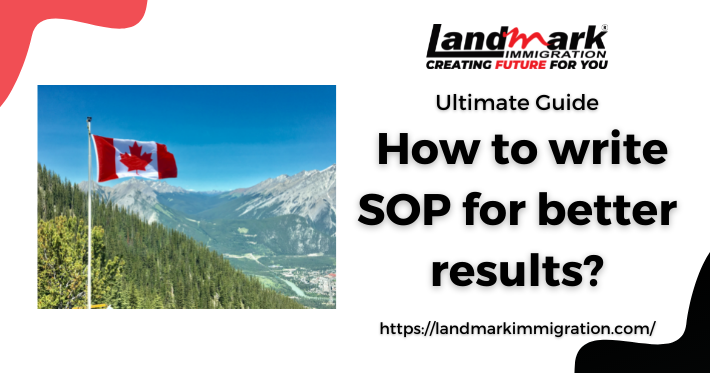 Are you looking to study in Canada?
You must be busy meeting all the important requirements such as educational certificates, financial proofs, IELTS coaching and so on.
But most students are likely to miss out on an important piece of document. And this document is none other than SOP or Statement of Purpose. It is a sort of essay written by a candidate to highlight his or her personal life, educational qualifications and objectives.
Simply put, it is your letter to the visa officer through which they can know about your goals, expectations, and the reasons driving you to choose the particular course at the particular college/university in Canada.
It is the only way a visa officer can get to know you.
Sadly, not all students are serious while writing an SOP. Keep in mind that SOP can be a reason for the rejection of your study visa. It is the last thing to worry about. An effective and detailed SOP can increase your success in getting a Canadian study permit.
So here we will learn how to write an effective SOP for your Canadian study permit.
Please watch our video for more information
Don't leave it to the Consultant:
This is a common mistake done by many students. They leave their SOP at the mercy of their immigration consultant. While many immigration consultants offer SOP services, they might not be able to give a personal touch to your application as you can. Therefore, write SOP on your own covering the points given below:
Personal information
Family background
Educational Qualification
Work experience if any
Reasons behind studying in Canada
Reasons behind choosing the course and college
How studying in Canada can help you start a good career in India
Understanding the Outline of a Good SOP:
Introduce yourself.
Describe your educational qualification, including your IELTS score
Describe your work experience if any.
Reasons for choosing a particular study program and college
Sponsorship's of your funds
How these courses can help you back in India?
In the next points, we will elaborate on how you can make these points more impressive to a visa officer.
Motives for Choosing Canada:       
This is an important question to be answered through your SOP. Why you chose Canada when there are other study destinations in the world?
In this case, you need to tell them that Canada ensures educational excellence, extensive research possibilities, a safe and peaceful environment, lively life and cultural heterogeneity. Follow it up by saying that you might not get such advantages by studying in other nations.
Reasons to Choose the Course and the University:
Focus on the university's rank, reputation along with how it matches your course preferences and financial affordability as well. Talk about your motivation and interest in the chosen study program.
How the Chosen Course Can Help You? 
You need to elaborate on the courses you will be pursuing in Canada as well as how they can help you. For example, you have opted for a hospitality management program in Canada. Describe the aspects of this course.
You can talk about the boom of the hotel industry in India and how this course can help you leverage the same. Support this elaboration with statistics and facts by saying that there is an "X" percentage of hotels in India with a certain amount of revenue every year.
Avoid Copying or Lifting from Other Applications:
There are many samples of SOP available over the Internet, meaning that you can copy them to create the one for yourself. But these samples might not reflect the genuineness and your personality a visa officer prefer to see.
A visa officer gets to go through hundreds of such applications a day, meaning that they can easily figure out if it is created by you or copied from the Internet.
How to Add Your Work Experience?
While it is easy for a high school student to create an SOP, it can be a bit tricky for an active employee looking to opt for a study program at the age of 32-34. In this case, you can say that you are looking to upgrade your skills so that you can get promotions or a better job.
Sponsorship's of Your Funds:
Whether you have a sponsorship, parental funds or a scholarship, mention them in detail. Attach letters, bank statements and affidavits referring to your financial support.
Show the Intent of Coming Back to India:
Don't mention that you want to settle in Canada. Instead, you should assure that you will come to India after completing your study.
Don't Forget the Conclusion:
Give a positive end to your SOP with an effective conclusion. You need to tell how studying in Canada can help you find a flying career in India. Also, thank the Visa officer to go through your SOP and request them to grant you a study visa on basis of the points given there.