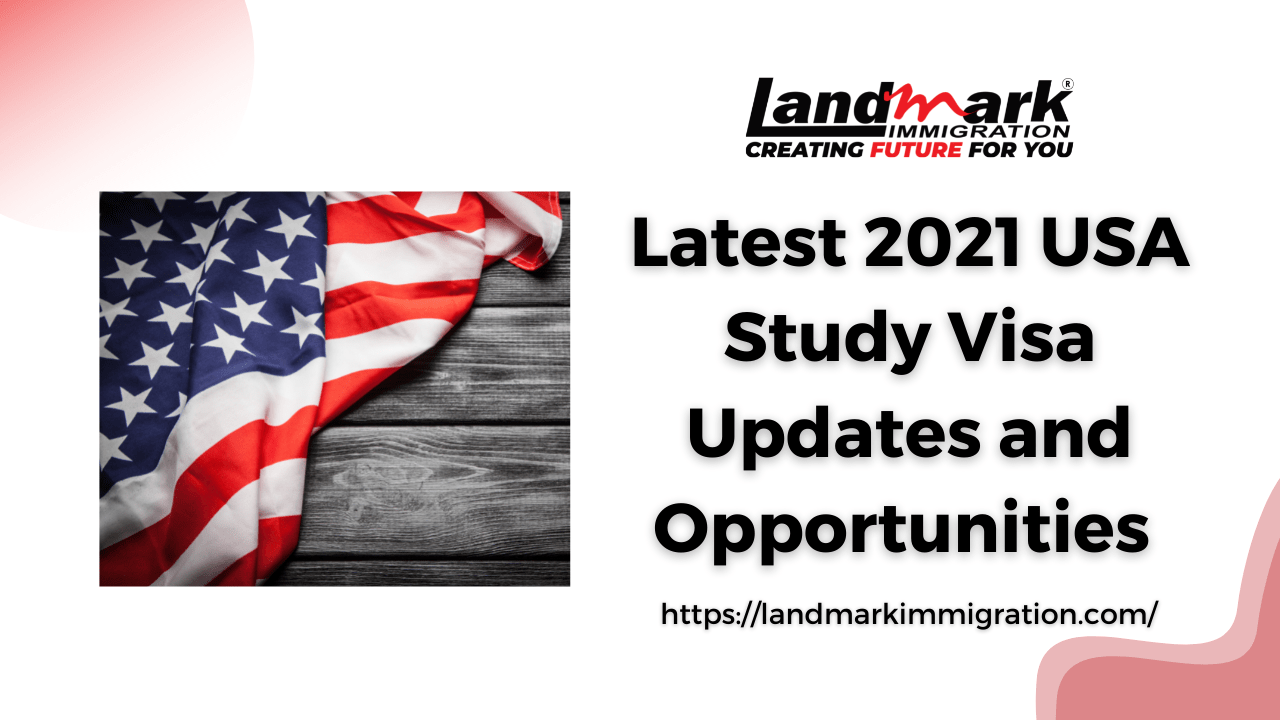 The USA has been one of the popular study destinations among international students.
Thanks to its wide variety of study programs, widely accepted degrees, world-class colleges and universities, and generous Ph.D. funding. India is the second-largest source of international students and exchange visitors to the USA (China being the first one).
Nearly 94,000 students apply for US student visas from India. Approximately 80% of all students from India go to the US to pursue a course in science, technology, graduate, or undergraduate programs, while others opt for graduate or undergraduate business degree programs.
However, the US under the Trump administration has seen the strictest immigration policy. It has discouraged many international students to apply for US study visas. Instead, they started preferring other study destinations such as Australia.
With the presence of a new government in the USA, the immigration policies have been relaxed due to compensating for the loss of international students during the pandemic era.
It means that the USA has planned to grant a visa to more students as possible. As a result, the visa policy has become positive for thousands of prospective students in the USA.
In wake of new American immigration regulations majorly changed by the COVID 19 regulations, visa officers are instructed to grant a visa to deserving candidates as possible.
In fact, some students are getting their applications within 3-4 days. Slots are provided on time. The visa intake in January is likely to be high. It is the right time to apply for a USA study visa.
Please watch our video for in-depth information
Here is how you can apply for a US study visa. 
Understanding US Study Visa Process:
The process starts with admission. First of all, you have to choose the course and university as well. To get enrolled in any US educational institution, a candidate should be 12th passed out with 50% of marks.
While IELTS, GRE, TOEFL, and other English proficiency tests can simply be the admission for you, you can also get apply if you don't have any of these tests. Once you apply for admission to a US university, you get I-20 or offer letter within 15-20 days.
Later, you have to pay the SEVIS fee to the US government which can be 350 USD. You have to fill your DS-160 form and apply for an interview at Embassy thereafter.
If your interview goes well and you convince a visa officer that your sole purpose is to study in the USA, your chances of getting a USA visa are higher.
Understanding the Fee Structure:
The average fee is 8k-9k USD per year. It can be paid in installments. The fee is only accepted once the visa is approved. However, some universities can ask for security fees during the processing of I20.
Determining Factors of Study Visa:
Many factors can make or break your chances of getting a US study visa. First of all, you need to choose your university and course according to your academic background and budget.
Otherwise, it can lead to your visa refusal. Secondly, apply for at least 2-3 universities as you may be asked why you prefer certain universities.
Last but not least, an interview is the most important aspect of a study visa and lasts for 5-7 minutes. It is mostly based on general queries.
Proof of Financial Ability:
A potential student should have financial evidence showing that they or a sponsor have sufficient funds to cover tuition or living expenses during the period of their study in the USA.
While there is no minimum bank balance requirement for a study visa, it costs nearly 500 USD to obtain an F-1 student visa.
So you must have understood how to apply for a US in 2021 as well as the updates. Get in touch with Landmark Immigration experts now to let us know how we can help you.