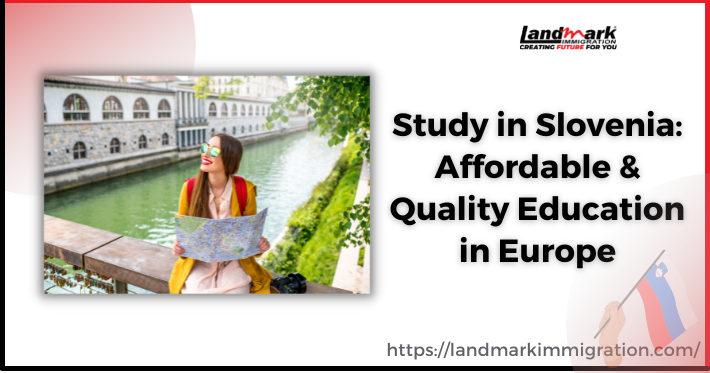 Slovenia is a country in Central Europe and is known for its mountains, ski resorts and lakes. It is an affordable and safe country with easy access to the European Union.
The tuition fees for Slovenian universities are affordable, and most of them offer scholarships to students from developing countries. You may not have had Slovenia in your study abroad plans but we want you to explore all possibilities. There are also many other benefits of studying at Slovenian universities. Take a look.
1. You can study in English
Slovenian universities offer a wide range of undergraduate, graduate and doctoral programs taught in English. Students who wish to study abroad for free may do so at one of the many international universities located throughout Slovenia.
Many students are from EU member countries, with others coming from all over the world to gain their Bachelor's degree or Master's degree at this quality institution that offers both Bachelor's and Master's degrees in various fields of study including business management, marketing and finance; engineering; science; social sciences such as psychology, political science & geography etc.
2. You can study abroad for free
Yes, it is possible. This is a huge benefit because it allows you to get a good education without having to pay for it. You will be studying in English, which is a big advantage and will help you be better prepared for your future career. All you need to do is do your homework. Many scholarships assist in financial aid for international students. 
3. Slovenia is a safe country 
Slovenia is a safe country with a high-quality life. This makes it an ideal place for international students who want to learn more about life outside their home country while they are learning how to live here as well!  The country is small, so you can get to know the people and feel at home. The public services are excellent, and the quality of life, in general, is very good.
4. International Recognition
The degree that you earn from Slovenian universities will be internationally recognized. Slovenia has a high standard of education and this is reflected in the quality of its universities. Your degree will be recognized by many countries worldwide, which means that you can get a job abroad or even work there after graduation.
You will have more opportunities to study abroad: there are many opportunities for English-speaking students at international schools such as Ljubljana's International School (ISL), which offers programmes in English from kindergarten through to high school graduation level (grades 6-12).
You can apply for scholarships: international scholarships are available from many organizations around Europe, including the European Commission and various cultural bodies such as UNESCO or European Parliament; these may help with living costs while studying here or post-graduation work opportunities afterwards too!
5. Beautiful Culture
Studying abroad is a great way to learn about different cultures and customs. You can also meet new people, see places that you never thought existed, and travel the world! Slovenia, from its journey of becoming the first former Yugoslav republic to join the European Union to be among the best-performing new EU members, has witnessed a multitude of cultures blending and establishing. :
You will learn a new language (or languages). This is very useful in everyday life because you may need this skill in your future career or just for fun.
You will get an insight into how other countries live their lives compared with yours. This helps you understand where your own country stands from an outsider's point of view as well as gives you ideas on how best to improve things within your own country so that it becomes more successful than before being viewed by outsiders who have travelled abroad themselves!
Conclusion
It is better to travel abroad and experience new cultures, customs, people and languages. You can experience it all in Slovenia. You should consider studying in Slovenia if you want to be able to live and work there.
If you are planning on going on an exchange programme, then it is best to study at the University of Ljubljana. There are many opportunities for students who want to learn more about their host country's culture and language.
We hope that this article has helped you to decide whether or not to study abroad in Slovenia. If you're thinking about studying abroad but aren't sure where or how then consult our experts at Landmark Immigration.