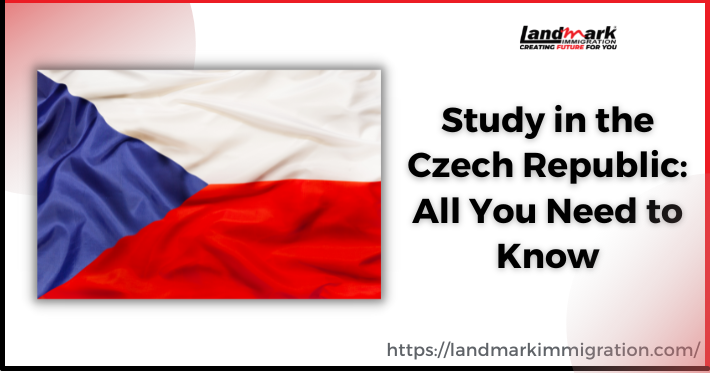 The Czech Republic is a great place to study. The country has a high standard of living, a low crime rate, and good quality education.
There are several universities in the Czech Republic which offer various courses for students. Czech universities have an excellent reputation for quality education as well as diverse cultures and lifestyles.
High-Quality Education
Top-ranking universities. The Czech Republic is a member of the EU and has been ranked well in international education by QS World University Rankings. This means that you can be assured of having access to some of the best lecturers and facilities available anywhere on Earth.
High-quality education at affordable prices. You'll receive an excellent education from one of Europe's top universities at a fraction of what it would cost to study abroad!
Small class sizes. A student-to-teacher ratio of between 20 and 30 students per teacher ensures that every student receives individual attention, which makes learning more effortless as well as more fun!
International students with diverse backgrounds are welcome here too – many Czech citizens speak English as their first language (although others do not). This means there will be plenty for you to do when you are not taking classes or studying hard: enjoy cultural activities like concerts and theatre performances; visit museums; attend sporting events; get involved in volunteer work projects such as building houses for those who need them most…the list goes on!
Affordable Tuition Fees
The Czech Republic is one of the lowest-cost countries in Europe for students to study, with tuition fees averaging around 18,500 EUR per academic year. This means that you can save money by studying abroad and still enjoy your freedom!
If you're considering moving abroad but aren't sure where to go or what to do with yourself there, consider going over to the Czech Republic. You'll find it easy enough to find work as an English teacher or au pair—and it won't cost much either!
High Standard of Living
The Czech Republic has a high standard of living.
It is one of the most developed countries in Europe.
The country's per capita income is around 42,560 PPP dollars and its unemployment rate is low at 2%.
Safe and Secure Environment
The Czech Republic is a safe and secure country. Safety and security are important factors to consider when choosing a country to study in. The Czech Republic ranks 10th in the world and 6th in Europe in terms of safety. It is safe to say that the Czech Republic is pretty safe for international students. 
There are also many other benefits: low crime rate, good health care system with excellent medical facilities available throughout the country (with many doctors per capita), high high-quality education system with top-ranking universities globally (and some of them even have Nobel Prize winners as faculty members).
Broadening Horizons
As you study abroad, you will be exposed to many different cultures and traditions. You can learn about the cuisines of different countries and their customs. You may even get a chance to experience some new religions or religious holidays during your stay in the Czech Republic.
The country offers plenty of opportunities for students who want to explore their interests and develop their skills and make new friends from different countries around the world.
It helps that there are many cultural activities available on campuses such as exhibitions, concerts or exhibitions related to history or art history (i.e., exhibitions about famous Czech painters).
You can also participate in debates organized by student societies at various universities or attend lectures given by professors from other countries who come over here often because of their research projects related directly to their fieldwork abroad such as anthropology departments at University College Dublin (UCD), Trinity College Dublin (TCD) etc.
Diverse Culture
The Czech Republic has a diverse culture. It's a multicultural country, with many different ethnic groups living there. This can be seen in their festivals and events, as well as language usage (Czech is the official language). For example, they have their own Christmas traditions that differ from other European countries' holidays; some people wear Santa hats instead of Santa Claus ones!
The Czech Republic is also popular for its cultural festivals and events. Some examples include the Prague International Film Festival (Prague Grand Prix) and the Brno Music Festival (Brno Spring). there are many more, as long as you explore.
Conclusion
The Czech Republic is a safe place to study. It has one of the lowest crime rates in Europe and its healthcare system is among the best in the world. The country's educational standards are also very high, which means that you will be able to get top-quality education while studying here.
Now that you know the benefits of studying abroad in the Czech Republic, it is time to make a decision. If you're unsure whether or not it's the right place for your college education, don't hesitate to contact our immigration experts at Landmark Immigration. We will be happy to answer any questions and help you find the perfect program for yourself!