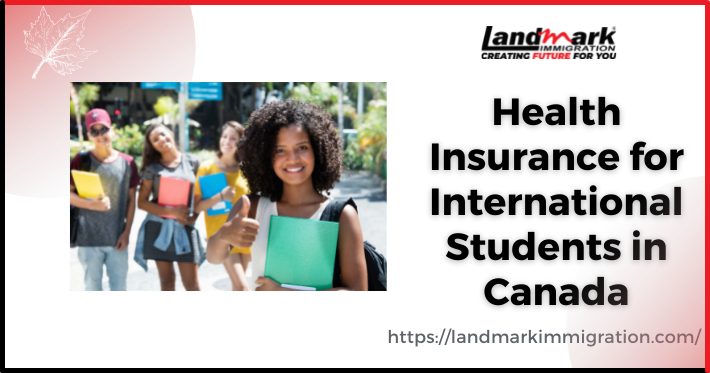 Canada boasts world-class education as well as its publicly funded health care system. However, the majority of its healthcare services are only available to the citizens of Canada and permanent residents. That's why all international students in Canada are required to opt for health insurance throughout their study duration.
This blog will guide you on the important points of health care coverage for international students in Canada. 
Understanding the Health Care Coverage in Canada
Healthcare services are generally free or available at a fraction of the cost in Canada. This is because the health care services are paid for through taxes. It means that all Canadian citizens and permanent residents can access medical services without having to pay out of pocket.
Another important thing to keep in mind is that the healthcare coverage varies from province to province and territory to territory in Canada, despite the programs being mandated at a federal level.
In other words, each Canadian province has its own healthcare policy. There are generally 13 distinct provincial and territorial health insurance plans.
You need to opt for a provincial health insurance card depending on the area you live in Canada. This card will help you get healthcare services free of cost.
However, the time it takes to issue a card depends upon the area you live. There is no wait time for applying for a health insurance card in Alberta but you might have to wait for up to 3 months in British Columbia.
Each province or territory covers the health care services according to the plan. The basic services covered are visiting a physician, medical testing and hospital stay in a standard ward.
The cost of additional medical services varies from province to province. For instance, basic dental care for children aged 14 and under is available in Nova Scotia while Manitoba offers seven chiropractic visits per year.
The non-Canadian (including international students) are required to pay out of pocket for healthcare services unless they have private insurance.
The Importance of Health Insurance for International Students in Canada
All international students in Canada need to have health insurance. Not all Canadian provinces provide health insurance to international students under their certain plan. Although free emergency health services are available even if you don't have insurance, these services are generally limited.
The medical services are expensive.
For example, it generally costs you CAD 120 to see a doctor while the emergency room cost can quickly jump to CAD 1,000 while staying in a standard ward can cost around CAD 3,700. Having no health insurance means you have to pay for costs upfront. Sure, no one plans to get sick, but you never know when you can have a medical emergency.
Where To Get Health Insurance in Canada for International Students?
Your educational institution can register you for insurance.
Opt for private insurance if your educational institution doesn't provide one.
Or you can opt for international student health insurance online.
If a province doesn't have health insurance, you will have to opt for international or overseas health insurance from a private firm, before entering Canada. In this case, you are required to contact an insurance firm, choose the right plan, fill a detailed application form, undergo a health test and pay the premium amount.
How Much Does Health Insurance Cost for International Students in Canada
The cost of health insurance in Canada for international students varies from provider to provider. The average yearly premium of opting for health insurance ranges from CAD 600 to CAD 900.
What about Out-of-Province Medical Cover
A health care coverage, whether it is a free government program or a private cover, may only provide coverage for the healthcare-related expenses which happen within that certain province.
International students looking to travel outside of their province of study or outside of Canada, are advised to consult with their health insurance provider to find out if they will be covered during their stay outside the nation or province.
If your international's student's health insurance doesn't extend to the travel duration, you might need to purchase new private health insurance to cover your medical expenses incurred during travel.
What are the Benefits of Purchasing Health Insurance for International Students in Canada
Health insurance covers your expenses caused by injuries, diseases and other health conditions.
This health plan may provide coverage for your family member if they are travelling with you.
A single insurance plan can cover you throughout your study duration in Canada, meaning that you don't need to renew it till you complete your study.
The insurance plans are affordable as students are generally young and healthy.
So you must have understood the important things about health insurance in Canada.