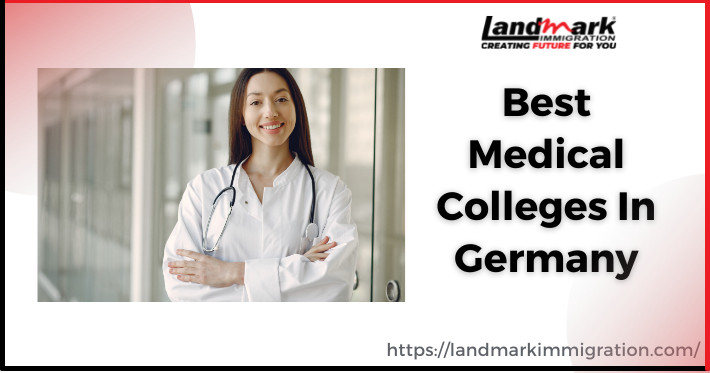 Making the decision about what to study after school is a big decision. When you decide to study medicine, there are several questions that trouble you right from the start: application, enrollment, costs, and future prospects.
There may be confusion at the very beginning as to which university should be chosen. A lot of excellent schools provide an excellent education in our country, but getting into these schools is a very tough challenge. The reality is that Germany attracts thousands of international students every year, including many students from India.
We present an overview of the best medical colleges in Germany in this article. Below are some important points to know if you are interested in studying medicine in Germany.
Why choose Germany to Study Medicine?
In all corners of the world, there are many medical schools and study programs in medicine. You should choose a university and a course according to your goals. Germany is a perfect country to study medicine if you wish to earn a globally recognized medical degree that will provide you with a significant competitive advantage, as well as provide financial stability. Some of the reasons for choosing Germany are as follows:
Among the top medical schools
Offer a variety of study programs
Utilizing modern facilities
Multicultural community
To develop future prospects
Germany makes a great choice, doesn't it? If you want more information, please visit Landmark Immigration – www.landmarkimmigration.com/
Next, we will discuss German medical colleges that rank at the top of the list
Here is a list of universities that offer the best medical programs:
It was founded in 1966 and offers nine different faculties, including the Department for Medicine.
Known for engineering programs, this university offers a Molecular Medicine Master's Degree (English) that is exceptionally good
Studies in natural sciences, social sciences, and humanities are among the best.
The Medicine program has more than 3,000 students studying medicine and dentistry.
Located within old town ally are several university departments as well as its additional institutes.
Located in a university town with excellent educational opportunities. Internationally, it is renowned for its success in medicine, science, and humanities.
Founded in 1780, Munster University enjoys a long-standing tradition spread across five campuses that host 15 departments and offer 250 different courses.
Offers excellent programs based on biomedical technology.
Several details have been provided here, but the actual list is quite long. If you would like more information on medical courses and other universities offering these programs, you can contact Landmark Immigration.
You must also have some basic knowledge of German to study in Germany, although most courses are taught in English.