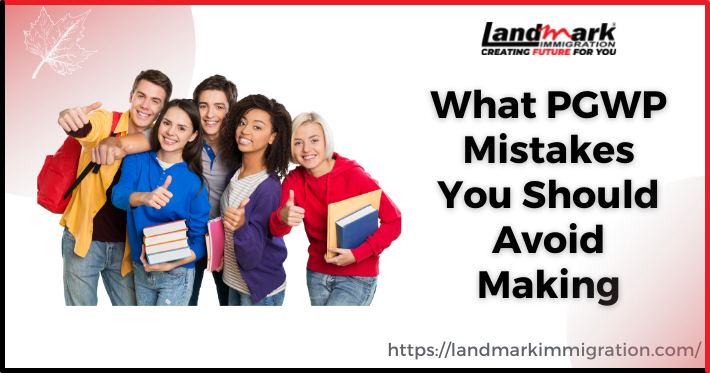 Canada is the most popular study destination in the world, thanks to the good educational institutions and skilled labor opportunities. What makes Canada unique, though, is that the nation allows a Post-Graduation Work Permit which provides students with the opportunity to stay and work after graduation 
                                                                                        What are the Advantages of the PGWP?
The PGWP is a work permit that helps employers hire skilled labor without having to go through LMIA formalities. The PGWP is open, meaning graduates can switch jobs with minimal hassle. It's valid for the same period of study in Canada, providing you and your employer with certainty about how long the permit is valid. And PGWP work experience counts when assessing eligibility for permanent residence. Employers will also prefer PGWP holders over other TFWP applicants since there are no formalities to go through and because graduates who studied and lived in Canada are more familiar with Canadian culture than someone entering for the first time.
What are the Mistakes that Can Ruin Your Chances of Getting the PGWP?
A careful examination of PGWPA should be conducted before applying for admissions.
You will only receive the PGWP if you are eligible for it. This is not automatic, just because you're a Canadian citizen who went to a Canadian school.
Here are some of the things you can't do if you want to qualify for the PGWP program.
Graduating from Non- Designated Learning Institutions are not eligible for PGWP
Only "Designated Learning Institutes" can admit students from outside Canada, so you can go to any other school and still be eligible for the Post-Graduation Work Permit.
You need to not just choose any DLI, but ensure that you pick a program that will make you eligible for the PGWP.
PGWP is not an automatic option for all courses—know the PGWP exclusions
Opting for a Program that is Less than 8 Months:
To qualify for a PGWP, you must be enrolled in all sessions. But if you take a leave, it is permitted provided that you obtain the permission of DLI beforehand. You are also eligible for a PGWP if you downgraded to part-time status in your final session.
Unless you are a full-time student, the PGWP is not available to you.
Having No official proof of completion of a program of study.
For eligibility, you must have completed the program of study and provide official proof.
Getting funded by Specific Agencies or Scholarships.
To be eligible for the PGWP, you must not have received support from any specific agencies or have participated in any exchange programs or scholarships.
These include
Funding from Global Affairs Canada (GAC),
Participation in the Government of Canada Awards Program of the GAC
Studying under Equal Opportunity Scholarship, Canada–Chile
Participation in Canada–China Scholars' Exchange Program or Organization of American States Fellowships Program
Studying through Distance Learning Program:
PGWP is not available to those studying in Canada through distance learning programs. This exclusion is likely to come back into force when normalcy returns.
In order to qualify for the PGWP, you must be present in Canada and earn the majority of your credits through physical classroom teaching.
Graduating from a non-Canadian institution located in Canada
In order to be eligible for the PGWP, you must be graduating from a DLI in Canada that offers eligible courses. The duration of the course is irrelevant because the PGWP is available to those who meet this specific requirement.
It's important to take responsibility for your actions in order to have a more successful future. Individuals should always be in touch with the appropriate authorities before studying or working without a valid permit.