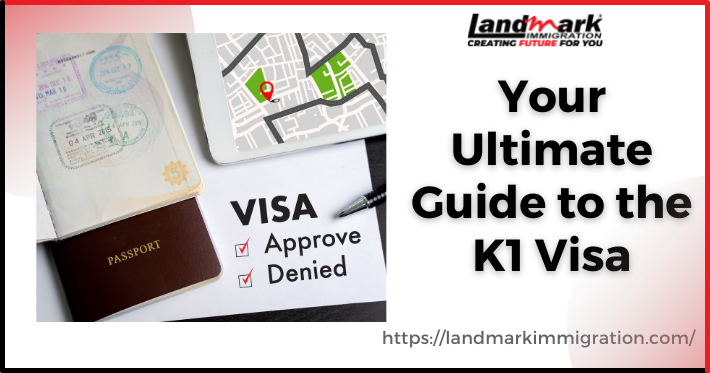 A K-1 visa, also known as a fiancé visa, lets the engaged partner of a U.S. citizen enter the US. In other words, the visa allows the foreign-born fiancée (female) or fiancé (male) of a US citizen to enter the US to marry their partner. Once he or she get married, they can apply for PR or a green card based on marriage.
Here we will go through some important details to keep in mind while applying for the K1 visa.
K-1 Visa or Spousal Visa? Which One is Right?
It depends. Sometimes, it makes sense to get married and apply for a spousal visa rather. This decision is determined by your location, how long you want to wait together, and various other scenarios.
What Does It Cost to Apply for K-1 Visa?
The average cost for a K-1 visa is nearly $1000.
It includes the government's fee for Form I-129F which is $535. You can pay with a personal check, cashier's check, or money order. Once the form is approved, the foreign partner of the U.S. citizen needs to undergo a medical exam that can cost $200 in general.
Finally, the fee for the actual k-1 visa application is $265. The fee is usually submitted at the interview–but it is important to read specific instructions regarding time and place of payment which can vary based on the home nation of the foreign partner.
However, these fees don't include additional costs, such as photocopying and translating your documents, and getting needed documents such as your birth certificate.
Who is Eligible to Apply for K-1 Visa
Some general requirements to apply for a K-1 visa are…
The sponsoring partner should be a U.S. citizen. But U.S. green card holders (PR) are not eligible to sponsor their engaged partner for a K1 visa.
Both partners should be eligible to marry.
Divorce decrees or death certificates can be used to show the termination of the previous marriage.
K-1 visas also allow same-sex partners even if same-sex marriages are not allowed in the fiancé's home country.
Submit evidence such as photographs, flight itineraries, trips, or hotel reservations used together as a couple. Written statements from colleagues and friends can be used who are aware of the engagement.
You can be asked to provide evidence of any personal meeting that happened within two years before filing the visa form. Evidence might be hotel itineraries and dated photos.
A signed statement is required from both partners in which they intend to marry within 90 days of the sponsored fiancé's arrival in the United States.
The U.S. citizen fiancé should meet certain income requirements to show your readiness and financial ability to support your foreign engaged partner. The affidavit of support document for the K-1 visa is called the I-134.
What to Do Once Your K-1 Visa is Approved?
Once your K-1 visa is approved and arrived, the sponsored fiancé has a total of six months from the date of approval of the initial I-129F form to travel to the USA.
Upon arrival, they should get married within 90 days. Otherwise, the sponsored partner will have to leave the USA.
It is also important to keep in mind that the K-1 visa, unlike other visas, cannot be changed to another temporary visa such as F-1 and H-1B.
It only permits your sponsored engaged partner to enter the USA so that you can get married within 90 days.
Sure, after getting married, you are required to opt for a marriage-based green card, which will be sponsored by the same partner who sponsored the K-1 visa.
We hope. now you have all the clarity about K-1 Visa, but if still there is any doubt in your mind feel free to contact us