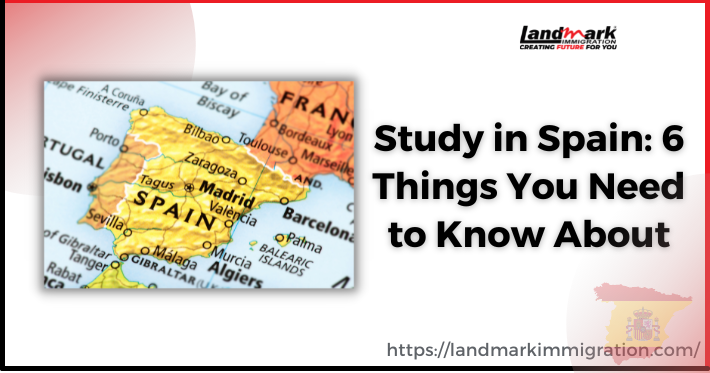 Spain is a country with a long history and many secrets. It has been home to some of the most famous artists, writers, scientists, and politicians in history. But did you know that if you study in Spain, it can be advantageous to you as it has one of the best universities in all of Europe?
Spanish universities employ the best professors in the world who can help you learn their language better than ever before.
There are hundreds of study abroad programs to choose from so you will never have trouble finding something that fits your needs perfectly!
1. Spanish universities employ some of the best professors in the world.
Let's not forget about the professors. Spanish universities employ some of the best professors in the world, and they're usually highly qualified and well-respected by other faculty members.
They'll also be able to speak English fluently if necessary, which will help you get through your classes more easily (and save you money!).
The majority of Spanish universities offer a variety of different programs: some offer only undergraduate degrees, while others provide master's or doctorate programs as well.
This means that there is plenty of variety when it comes to what kind of degree each student should pursue after graduation from their program—and whether or not there are any specific requirements for getting into these different types of programs at each particular university!
2. There are hundreds of study abroad programs to choose from.
The number of programs available depends on the country, university, program, and type of study abroad program.
In Spain, there are over 50 universities that offer over 500 different programs at all levels (bachelor's degree or master's degree). This means if you study in Spain, you can find something that suits your budget and interests!
3. You can study abroad in Spain if you're a beginner at Spanish.
Whether you understand Espanol or not, you are good to go to Spain as an international student.  Also, if you are a beginner it is far easier to learn with a native speaker.
The Spanish language has many similarities to English and can be easily understood by people who speak both languages.
It is also easy to pronounce because most words have only one or two syllables in their pronunciation, which makes it very easy for beginners who don't know how to speak yet!
4. Make the most of your time abroad with amazing food and nightlife that is second to none.
Spain is a great place to study abroad. Not only is it an exciting country, full of historical sites, but you can also enjoy the best food in the world! The Spanish are known for their amazing taste buds and willingness to try anything new.
They will often eat a wide variety of foods—some familiar, some not—and they love what they eat! If you want something special on your plate: try something unique by asking a local for their favorite recommendation
You don't have to worry about being forced into eating bland meals either; there are tons of restaurants where you can go out with friends for dinner or lunch every day.
You will form a connection with the culture as food is always cooked using fresh produce and is primarily vegetarian.
5. You will see places others only dream about visiting.
Studying abroad in Spain is a great way to explore the country and see places you have only spotted on travel vlogs.
With over 45 million people living here, there are many reasons why you should study in Spain.
You can visit some of Europe's most famous cities like Barcelona and Madrid, or spend your weekends or holidays exploring the surrounding countries like France or Portugal.
6. Studying in Spain is an experience that can change your life for the better.
If you study abroad in Spain, it can be a great experience for anyone who wants to learn Spanish, meet new people and experience a different culture.
Studying abroad will give you the opportunity to immerse yourself in another country while learning about its language and customs.
It is also an excellent way of improving your communication skills because it will help you practice speaking with native speakers on an everyday basis. You may even get the chance to improve your Spanish too!
Conclusion
By now, you should be completely convinced that studying abroad in Spain is an experience that you will certainly not regret.
See it to believe it, there are various ways to do so and you can choose from among the most prestigious universities in Europe. So go ahead and make your plans! 
For further queries regarding studying abroad in Spain, contact our experts at Landmark Immigration.