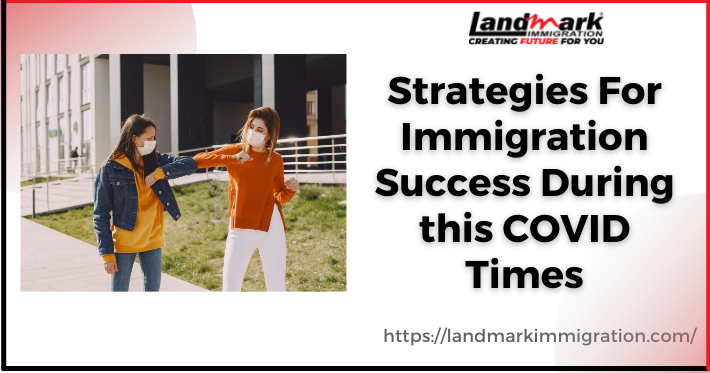 If you are considering moving to another country during these troubled COVID times, there are some things that you need to keep in mind to ensure successful immigration. A lot of countries are imposing new requirements for travelers. Most immigrants that were earlier allowed to migrate to the countries are no longer allowed to do so. Here are some strategies for successful immigration during the COVID times:
Check the policies of your destination country
You need to check the migration policies of your destination country. Typically most countries allow and even encourage you to migrate if you fulfill one of these requirements:
Permanent residents and citizens
Children that are under 18 and wish to visit their families or enroll in post-secondary educational institutions
Adults that want to study in an educational institute in the destination country
People transiting to the country to visit another country
Temporary foreign workers
Essential service providers
People who wish to reunite with their families
Approved permanent residents that are yet to arrive
People who need to migrate for compassionate reasons, such as obtaining vital medical services, people living in particular border areas, members of the armies, and specific kinds of diplomats.
Keep in mind that even if you are in one of these groups, you need to be completely vaccinated. However if you have children under the age of 12 and if you are fully vaccinated, they do not need to be vaccinated. You should check the policies of the destination country to make sure that you have successful immigration.
Check vaccination requirements
Once you are completely vaccinated for COVID-19, you will be eligible to enter most destination countries. However, you need to follow special travel requirements in place for vaccinated travelers. To be deemed "fully vaccinated," you need to receive a full series of a recognized COVID-19 vaccine. Keep in mind that the vaccine you take needs to be approved by your destination country to be deemed acceptable. Typically you need to receive the last vaccine a minimum of 14 days before your travel. However, these requirements may change based on your destination country.
Learn the language requirements of the destination country along with other document requirements
Check if your destination country has any language requirements along with other required documents. The fact is that if you don't learn the native language of the country you want to migrate to, you may not qualify for immigration. Countries typically require you to learn at least one native language. Make sure that you put in some time to learn the language. This will not only make your immigration process fast and seamless but will also help you have a better time in the country. Remember, that the spoken and written language in your destination country may be different.
Find an apartment or a place to live before you migrate
You need to have a plan in place before your immigration. As a new immigrant, you may meet with some resistance in job finding or finding some local support in your ethnic community. The more logistics you will have figured out, the better your chances of successful immigration would be. Since you will be migrating during the pandemic, you may need to be quarantined for a while and if you have a place to live figured out beforehand, you don't need to worry about a thing.
Find an immigration consultant
Talking to some immigration consultants can help you get in touch with some people who have had successful immigration during the pandemic. This will help you in getting your questions answered and preparing for seamless immigration. By talking to people who have gone through the same process, you can avoid some common mistakes and your immigration consultants can help you here.
Conclusion
Moving to another country can be exhilarating and it is sure to give you some of the best days of your life. You can start a new life, get an education, start a new job while expanding your horizons. However, with the ongoing pandemic, you need to keep a few things in mind for successful immigration. With these strategies, you are sure to go through your immigration as easily as possible.