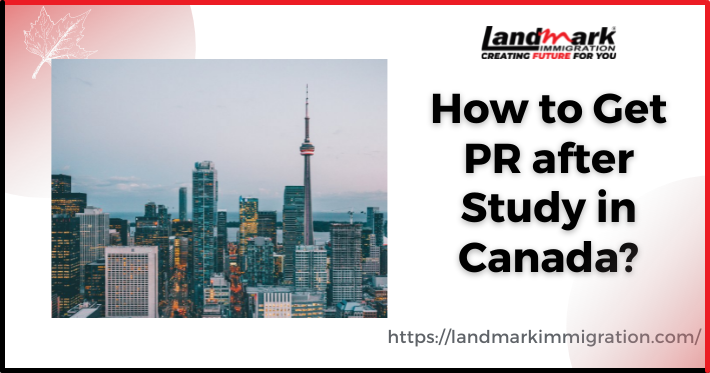 Without any doubt, Canada is one of the most attractive countries for studying and settling for international students. In fact, if you study in Canada as an international student, immigration becomes very easy. There are a lot of study programs available in Canada for international students. International students can get an affordable education as well as get PR after studying in Canada.
Express Entry program for international students
Canada offers the Express Entry program to international students. The Express Entry enables students to obtain their permanent residency easily. Basically when you are studying in Canada and when you are working, your education and your experience can increase your CRS scores significantly. The CRS score is calculated towards your Express Entry profile which will improve your chance greatly of receiving an invitation to Canada to apply.
Does the COVID-19 pandemic affect Express Entry?
Since the advent of the global COVID-19 pandemic, there have been a lot of changes to the immigration policy of Canada. The Canadian Government has recently updated its policy on international students. They are taking the global travel restrictions posed by the pandemic and other difficulties into consideration. Canada is now counting the courses or study programs you attend online towards increasing your chances of obtaining a Post Graduation Work Permit. Basically, if as an international student, you are enrolling at any college or university in Canada and have received a letter of acceptance from the university, you can start studying online irrespective of whether you have an approved study permit for Canada.
International students can benefit from this policy greatly. The policy means that the Canadian Government completely understands that during the COVID-19 pandemic, it may not be possible for students to provide all the required documentation when they are applying for the study permit. Hence the policy helps students in starting and continuing their education online to avoid any delays.
Also, since the policy is being enforced from the fall itself, international students can get a Post Graduation Work Permit easily and their online education will be considered for approval. However, at least 50% of the entire education needs to be completed in Canada itself.
PR after studying in Canada
There are a lot of factors that you need to consider if you are planning to study in Canada and you want your education to count towards securing permanent residence.
Canada offers a lot of opportunities to international students, to encourage them to continue their stay in the country once they complete their education. For international students, it becomes a great opportunity and a very easy path to becoming Canadian permanent residents with various immigration options suggested by the Express Entry program.
One of the easiest ways to obtain a permanent residency is to complete your 1-year long educational program and then apply for a Post Graduate Work Permit. With this path, you can gain valuable work experience in Canada itself where you plan on settling and it will also help you in improving your CRS score that will count to your profile when you apply for the Express Entry system.
Once you get a Canadian education and have some work experience, you can easily apply to the Canadian Experience Class. The Canadian Experience Class is a stream in immigration for the economic class. It helps international students who are working to seamlessly transition to a Canadian PR.
Once you have strengthened your Express Entry profile with valuable work experience in Canada itself and possess a quality educational background, you are very likely to receive an invitation for permanent residence in the following Express Entry draws. These take place regularly in Canada, approximately twice a month.
Conclusion
When you study in Canada as an international student, you gain access to a lot of opportunities. For instance, you get an easy way to gain permanent residency in Canada. Once you become a Canadian permanent resident, you can even get your family members to Canada. Canada is one of the most attractive countries to study and settle in for international students globally due to their enhanced quality of living. You can go to Canada, get a substantial education and settle there with a PR.