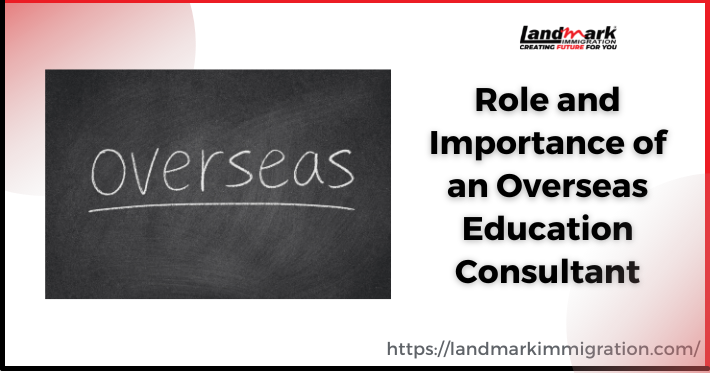 Introduction
An overseas education consultant plays a pivotal role in guiding students to make the right choices for their future. They help with visa processing and admissions, obtaining financial aid, and securing scholarships.
The study abroad process is time-consuming and requires a great deal of precision and organization. That's why many students choose to hire an education consultant to get them through the process.
Evaluation of Profile
Overseas education consultants play an essential role in the overseas study process. They help students in the admission process by providing guidance and assistance on a variety of issues related to their lifestyle, finances, and course choice.
They also provide expert advice on the application process, including essay writing, SOPs, and letters of recommendation. They can even assist with financial aid, based on a student's merit and need.
It's important to find an educational consultant who has extensive experience in placing students in universities abroad. This can be a strong indicator of their expertise and commitment to helping you succeed.
Selection of Courses & Academic Institutes
An Overseas Education Consultant has a major role in helping students choose the right course and academic institute. They are aware of a wide range of courses and universities across the globe.
They can also help you prepare for admission tests like SAT, GMAT, and GRE. They may also be able to assist you with English language classes for IELTS or TOEFL.
However, it is essential to check the background and experience of the counselors before hiring them. They need to be well-trained and knowledgeable enough to give the best advice on the courses and colleges that suit your needs.
The overseas education process involves four phases – selection of course and college, preparation, application, and pre-departure phase. It is therefore important to choose the right overseas education consultant based on your requirement.
Preparation of Statement of Purpose (SOP)
A Statement of Purpose (SOP) is a crucial admission document that makes or breaks the application. It helps the admission committee judge a student's suitability for the course they wish to study.
A well-written and error-free SOP is the key to getting admission. The SOP should be tailored according to the course and university.
Your SOP should include your personal, academic, and professional achievements as well as the reason for applying for a particular course. Moreover, it should be interesting to read.
Typically, it should be written in essay style and have properly spaced paragraphs. It should be free of errors in spelling, punctuation, and grammar.
Visa Process Management
Securing admission to a university abroad is an exciting goal for every student, but it can also be a challenging task. There are many factors that need to be considered and the process can become confusing if you do not have proper guidance from an overseas education consultant.
Overseas education consultants help students streamline their admission process and manage the entire visa process as well. They also help with financial aid, living costs, accommodation, and employment while studying in a foreign country.
The Visa process is a crucial component of the study abroad process and can make or break your chances of getting an acceptance letter from your chosen university. This is why a qualified and honest team of study visa consultants will be crucial to your success.
Post-Admission Assistance
Students often face a lot of challenges while applying for a visa to study abroad. Hence, it is important to take assistance from a reputed education consultant who can help you in getting a student visa on time and easily with all the necessary requirements.
Overseas education consultants can also guide students in tackling the cost of studying abroad. They are aware of the various scholarships and grants that are available to meritorious students.
Besides, they can provide guidance for SOPs, essays, LORs, and other admission formalities. The experts will also advise students on how to get education loans from banks and financial institutions.
Conclusion
Being one of the best overseas education consultants in India, Landmark Immigration offers the best support to all abroad aspirants.
We have a wealth of experience in our field of immigration and therefore we strive to provide the best guidance.
Explore the world and fulfill your desires with Landmark Immigration.