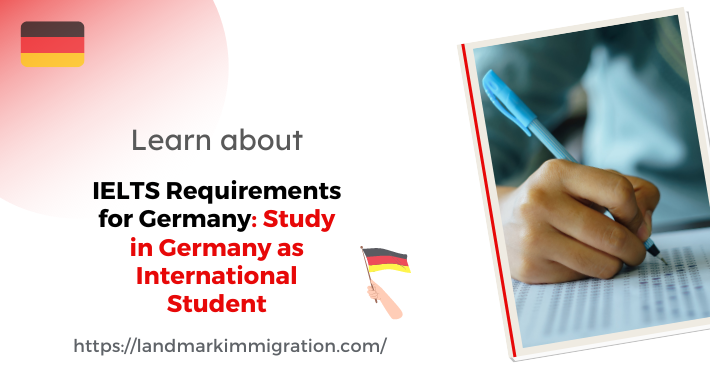 10 May 2023
Germany is one of the premier destinations for studying abroad, offering world-class education in an engaging metropolitan environment.
Additionally, this country is well known for its friendly people and delicious cuisine – making it the ideal place for students on a tight budget to study abroad.
According to the data shared by Erudera.com, India is the second country with the most foreign students in Germany (33,753).
This blog will discuss all the crucial information you need to know as an international student in Germany.
Why do Students Prefer Germany to Study?
Students increasingly choose Germany as one of the premier locations for higher education due to its cutting-edge technologies, excellent pedagogy, and rich culture.
Furthermore, German universities provide programs in English, making it easier for international students to pursue a master's degree.
Cost of Education to Study in Germany
Germany offers affordable higher education costs; state universities do not charge tuition fees, while private institutions typically impose a modest fee, usually equal to a small percentage of the total program cost.
International students should budget for living expenses, including rent, travel, food, learning materials, and discounts at museums, cinemas, restaurants, or cultural establishments in Germany.
Germany IELTS Requirement
Germany boasts an abundance of universities that provide undergraduate and postgraduate programs entirely or partly in English, so students seeking admission must achieve a strong score on the International English Language Testing System (IELTS) exam.
Students should aim for an overall score of at least 6.0 bands with minimum module scores of 5.5 bands for best results.
The IELTS test is a four-segment exam consisting of reading, writing, listening, and speaking sections that may be taken online or on paper.
Each reading and writing section comprises 40 questions which must be completed in 60 minutes, while two questions from the listening section must be completed within 11-14 minutes – this examination can be taken twice every year.
Some German universities require IELTS scores of 7.0 or higher for admission, as they want their students to be proficient in English so that they can comprehend lectures and fellow students.
Other institutions accept alternative certification of the medium of instruction (MOI) certificates from previous educational institutes that prove the English teaching medium was used at that institute.
Select an Appropriate University
University selection is essential to your academic journey and career goals, and selecting one that aligns with them is key for ensuring an enriching experience abroad.
When shortlisting universities, consider their program requirements, research facilities, and campus amenities before considering costs and financing.
Ranking systems and websites can be invaluable resources when selecting an institution; however, they should not be used as the sole determinant.
Instead, use rankings and websites to narrow your search based on specific preferences; once narrowed, visit each university website to discover more about their courses and programs.
German institutions do not usually require applicants to possess an IELTS score of at least 7.0 bands for admissions, unlike American and British universities.
Instead, most require at least five of each module to be taken to apply; additionally, students should search for institutions with strong industry reputations with placement records and climates that suit their lifestyle preferences.
Top Universities in Germany Accepting IELTS
Here is a list of universities that accept IELTS in Germany and a list of their scores:
Technical University of Munich
Humboldt University of Berlin
Heidelberg University
Ludwig Maximilian University of Munich
RWTH Aachen University
University of Freiburg
Free University of Berlin
University of Tübingen
Hamburg School of Business Administration
Charité – Universitätsmedizin Berlin
University of Bonn
Bonn Graduate School of Economics
Ruhr University Bochum
Philipps University of Marburg
Leipzig University
University of Regensburg
Bielefeld University
Hamburg University of Technology
Heinrich Heine University Düsseldorf
University of Konstanz
University of Giessen
Prepare the Additional Documentation Required
Depending on your background and linguistic proficiency, non-native English speakers may need to take and pass the IELTS exam to study at German universities. Since most courses at these institutions are taught in English, proof of proficiency may be required during admission.
However, some universities in Germany offer courses without IELTS requirements – making these institutions ideal for those on tight budgets.
Conclusion
Studying in Germany as an international student can be a transformative and enriching experience, offering a blend of academic excellence, cultural diversity, and career opportunities.
By meeting the IELTS requirements and fulfilling all other prerequisites, aspiring students can embark on a rewarding educational journey in Germany and pave the way for future success.
With Landmark Immigration, you will get the best guidance for your immigration to Germany.