It is totally normal to feel stress and anxiety when it comes to going abroad for the very first time.
No matter how much you have heard of that nation or explored it over the Internet, the experience will be totally different as soon as you land. From missing documents, health problems, culture shock to accommodation issues, there are many concerns to deal with. Right?
Well, don't worry.
Here are some tips you can practice to ensure yourself that things will go right as soon as you enter a foreign land.
Opt for a travel insurance
Every day it has become more and more important to carry travel insurance, in fact, it is mandatory to enter some countries. But more than being mandatory, take it as a way to be protected on your trip.
Medical expenses are expensive all over the world and when we are foreigners we are vulnerable to not knowing precisely how the health systems work in each country.
It is a common mistake for travelers not to carry insurance. And this is one of those tips for travelers that all bloggers agree on.
With comprehensive travel insurance, you are protected, if something happens.
Not sure how to do it, Get in touch with us
Don't get carried away only by the travel guides:
Travel guides give us a look at everything wonderful that we are going to find in that destination, much like travel blogs.
But, and although it is good to review them to get an idea of ​​the things you want to do, it is also good to let yourself go.
It is a piece of advice for novice travelers: ask the locals.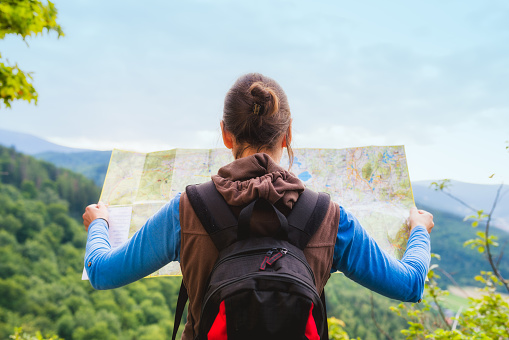 Expectations Might Not Come True:
We don't want to sound pessimistic, but not everything will turn out perfectly, it is a part of life and it is part of travel.
Even when we plan everything to the letter; sometimes flights are delayed, the weather is unpredictable or we can even get sick
We should not let these unforeseen events that occur without planning, ruin our trip, take the whole experience in stride.
Learn Some Phrases In The Target Language:
Learn basic things, like Hello, thank you, good morning, or please.
Starting a conversation with a little of the local language, and then asking for help with an address, will be appreciated, not only do you value the place you are getting to know but its culture.
Plan important things like visas and lodging in advance
On your first international trip, organize documents such as visas and accommodation in advance. If you make a trip that involves visiting different countries, you should take into account where you need visas and where you don't.
Where you must have a hotel reservation to enter the destination and where it is not so important.
For example, if it is your first time traveling through Southeast Asia, some countries will ask for visas, others maybe not.
If you are traveling to Europe for the first time, customs will probably ask you for your hotel reservation.
To know more about tourist visas and it's documentation, Click here

Be smart with your luggage
The amount and type of luggage will depend on the destination, the duration of the trip, and the weather, but certain aspects must always be taken into account.
It is essential to check with your airline about the weight and size limits for hand luggage allowed, we do not want to be forced to pay extra or even have to check-in for this little mistake. If your trip is only for a few days, find a suitcase or backpack that adapts to the required size and try to pack it intelligently, you will save a lot of time at the airport and you will be able to avoid problems such as some of those mentioned in the previous point.
Also, bring some clothes in your hand luggage, you will appreciate it in case of having some kind of mishap with your checked luggage.
Don't take your whole wardrobe with you; be realistic, versatile, and practical.
Research, Research, and Research:
Getting informed, researching and learning about the destination becomes of vital importance when we travel to more distant destinations: tourist attractions, culture, gastronomy, language … It will help you learn about the country as well as save money, choose your routes and visit more efficiently and, in short, enjoy the experience much more.
Check different websites, official pages, and traveler blogs Who have experience in your next destination, find out if it is better to buy a transport pass or move on foot, what days you can access museums and events for free, or if there are events organized for the days that you are going to spend in your destination.
It is also very useful to find out about the customs and basic culture of the country, which may be similar to those of your own country or be completely different; For example, in Japan tips are not usually accepted in restaurants, they may even feel offended by them, while in the United States it is an essential requirement in most establishments.
Don't Forget First Aid Kit: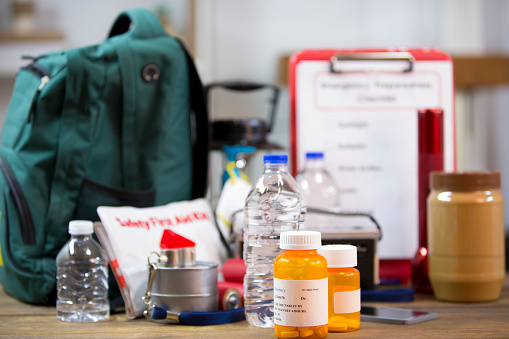 You always have to carry a kit with the most basic things you may need throughout your trip, especially if it is a long trip and to a distant destination. That doesn't mean you have to take half a pharmacy with you. You can carry a basic first aid box that can include…
Pain relievers : paracetamol and / or ibuprofen
Serum and Betadine
Gauze and plasters
Basic medicines to cover the main digestive problems, very common in international travel: stomach protectors, Dulcolaxo, Fortress …
In case you have any type of allergy or treatment in force, do not forget to bring enough treatment and medical proof to avoid problems at the airport.
Petroleum jelly
Depending on the weather at the destination, sunscreen, and mosquito repellent.