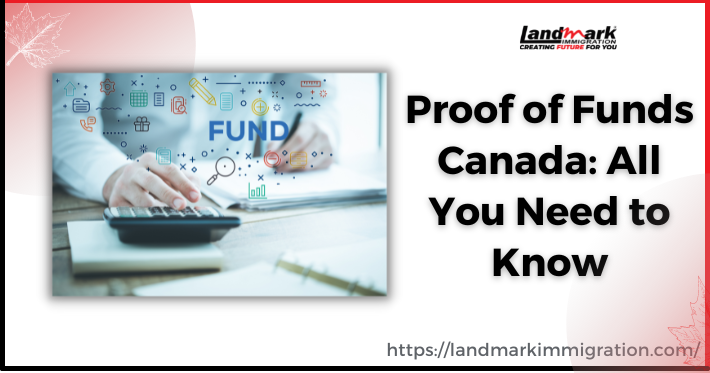 Canada is a popular destination for international students looking for quality education. Canada offers high-quality education and many options for students who wish to remain in Canada after completing their degrees.
You have to have sufficient funding to attend university and living expenses to go to school in Canada. 
The ability to support yourself financially upon arrival in Canada is a key factor in your chances of getting a student visa. 
It is important to show that you can maintain your financial independence during your time in Canada.
One way is to prove that you have money in your bank account. You can do this through a bank statement or a letter from your employer. 
Another option is to have a family member or relative sponsor you. These people may offer to pay for your tuition, housing, and food while you study in Canada.
In addition to proving that you have enough funds to pay for your education, you need to show that you have enough money to travel to and from Canada. 
You can also demonstrate that you have sufficient funds to meet living expenses, such as a car, clothing, and groceries.
This blog will discuss how proof of funds from Canada is necessary to acquire a study visa.
What is Proof of Funds Canada for Study Visas?
A Canadian student visa requires proof of sufficient funds. International students must prove they have sufficient funds to pay for their university tuition and living expenses while in Canada.
The school where you are registered will require additional proof of funding. You could supply documents demonstrating evidence of finances if you wished to attend college in Canada. 
It is optional to provide every document listed, as there may be many ways to show that you have sufficient financial resources.
Going abroad to study is a vital decision you must make. However, there are some things you have to do ahead of time to make sure your time in Canada goes easily. 
Some of them include the language proficiency test, proof of funds, and the validity of your study visa. You also need to know that there are some options for getting your visa refunded.
Proof of funds
If you plan to study in Canada, you must show that you have sufficient money to fund your education. 
The Canadian government requires the Proof of Funds (POF) certification. The amount of money should be enough to cover your tuition and living expenses to complete the year.
Proof of funds can be provided in many ways. Some examples are a letter of employment, a bank draft in a convertible currency, or a bank account statement.
A Letter of Explanation (LOE) is also acceptable proof of funds. It should explain your reasons for studying in Canada and provide details on how you will be financing your education.
As for the best proof of funds, you can get a little better than an actual bank statement. Ensure the statement is signed by the bank and not a digital copy.
Requirements of Proof of Funds Canada
In most cases, tuition for the first year at a post-secondary Canadian university can cost as much as $15,000. 
For Immigration, Refugees, and Citizenship Canada, applicants must show a minimum of $10000 in living expenses. To support your application for a Canada study permit, you will need to show $25,000 in total.
Canada allows students to sponsor their families. You must prove that you can support yourself and any spouses or relatives while you study in Canada. 
To study at a Canadian high school from 2022 to 2023, international college students must provide proof of assets in their bank accounts or on the sponsor's account statement. Every dependent child and spouse will need to be responsible for their funds.
To show financial adequacy, you can provide the following evidence: 
If money has been transferred to Canada, bank account statements will be requested from your bank account.
A financial institution will require proof of student loan or education documentation.
Your financial institution statements for the last six months 
Bank drafts 
Receipt of tuition and housing expenses 
A certificate from your school, organization, or other organizations attesting to financial support. Your sponsor's, institutions, or other entity's representative's letter certifying sponsorship.
If you are enrolled in an educational program funded by Canada or receive a scholarship, evidence that funding was paid from Canada.
Financial support from non-relatives
There are numerous sources of financial aid available to international students looking to study in Canada. From government grants to bank loans, students can pursue their dreams without breaking the bank.
However, students must meet the following eligibility criteria to be eligible for any form of financial assistance. First, they must demonstrate superior academic achievement and commit to community service. 
Second, they must be admitted to an undergraduate degree program. 
Finally, they must have a Study Permit. 
In order to get a Study Permit, an applicant must provide proof that they have enough money to cover the cost of living in Canada.
Refund options
If you are planning to study in Canada and wish to withdraw from your program, you should know about refund options. You can either request a partial or full refund. However, you must follow the procedures and deadlines set by your college. 
You must submit a letter requesting the refund and a necessary document to get a refund. This includes your letter of acceptance, the Ottawa-Carleton District School Board's official letter of acceptance, a visa rejection letter from IRCC, a letter of acceptance from another institution, a receipt, and proof of payment.
In order to be eligible for a refund, students must request it within the first ten business days of the semester. Requests for a refund received after this time will not be considered.
You may also be required to pay a non-refundable deposit before withdrawing. If you choose to withdraw from your program after the tuition fees have been deducted, you will be charged a standard program withdrawal fee of $2,500.
Conclusion
In conclusion, a study visa in Canada can be a very expensive process. However, with careful planning and financial planning, it can be manageable.  If you are interested in studying in Canada, be sure to do your research before getting started.
For further details, contact our immigration consultants at Landmark Immigration.