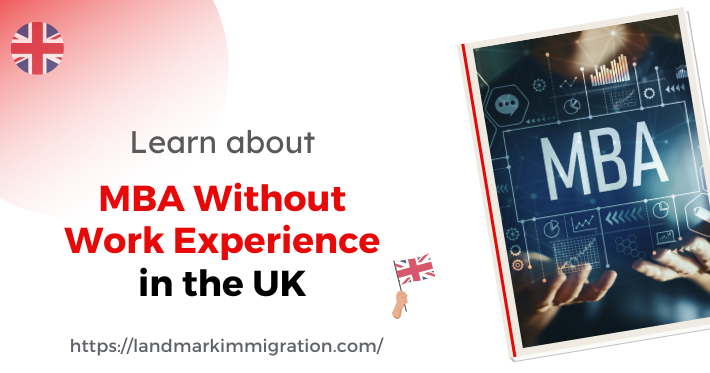 MBA is one of the most popular professional degrees around the world. It teaches candidates various management concepts and skills. It also helps them get a foothold into the corporate world, especially in the UK.
However, choosing the right college is only possible for students with work experience. On the one hand, you can go for fake work experience certificates at the top universities but lose on real training, or you can choose the universities that don't require it but then struggle to get placements in the UK.
This blog will discuss how you can pursue an MBA without work experience in the UK.
Benefits of Studying MBA in the UK Without Work Experience
Studying in the UK is a great option for MBA students who still need work experience. It offers high-quality business education in a shorter duration, saving time and money while allowing you to start your career sooner.
Most UK universities have close links with industry leaders, which allows students to interact with them and gain industry exposure during their degree courses. These relationships will help you to stay connected with the business world and make better career decisions.
A high GMAT or GRE score is also a common requirement for admission in many UK universities. In addition, a high undergraduate degree and a well-written statement of purpose are important documents to submit as part of your application.
Starting in entry-level and middle-management positions offers a head start in the corporate world, providing an opportunity to enhance analytical, managerial, and communication skills. This paves the way for academic and professional growth in business experience, all while saving time.
Cost of living in the UK
Living in and around London can be very expensive, but fortunately, there are things one can do to save some money while there.
One way is to live in shared housing. This can save you a significant amount of money on rent. Another is to work part-time while you study.
You should also look for student discounts and deals when possible, as these are a great way to lower your costs while studying in the UK.
Many UK universities offer scholarships to international students to help them cover living costs while enrolled at their university.
In addition, you can also look for internships in your field in the UK to reduce the cost of your studies. It's essential to remember that you must have sufficient money to cover tuition and living expenses during your study abroad program. 
Salary of an MBA graduate in the UK
The income of MBA graduates in the UK will depend on the specialty and career they choose. Some of the popular specializations for MBA include Finance, Marketing, and Human Resources.
General Management is another popular specialization that graduates choose. This is because it has a huge market and is highly lucrative for graduates.
Some top employers for General Management include McKinsey & Company, Deloitte Consulting, and Morgan Stanley.
In addition to offering a high salary, UK business schools also offer excellent job placement services and support. These services help graduates get the job of their dreams after graduation. The ROI of an MBA in the UK is much higher than in other countries such as India and the United States. Students can recover their entire investment in one or two years.
MBA in the UK Without Work Experience Eligibility 
MBA is a graduate program that prepares students with the knowledge and skills to succeed in business. It is a highly competitive program, and you must meet certain admission requirements to be considered for it.
If you're a non-native English speaker, you must prove your English proficiency through an approved language test. You'll also need to provide references, which can come from supervisors or other professionals who can speak to your experience and potential.
If you have a strong profile and are sure that an MBA is the right choice, it's a great idea to apply to a top-notch university. You'll want to make your application stand out from the competition by highlighting how you can add value to the MBA program.
MBA in the UK Without Work Experience Universities
Anglia Ruskin University
University of East London
Coventry University
University of Bedfordshire
Leeds Beckett University
Liverpool John Moores University
Glyndwr University
West London College
Staffordshire University
Teesside University
University of West London
University of Sunderland
University of Central Lancashire
University of Westminster
Swansea University
University of Northampton
Conclusion
With the information discussed in this blog, you can pursue an MBA without work experience in the UK. For more assistance, contact Landmark Immigration, one of the reputed immigration consultants in India.