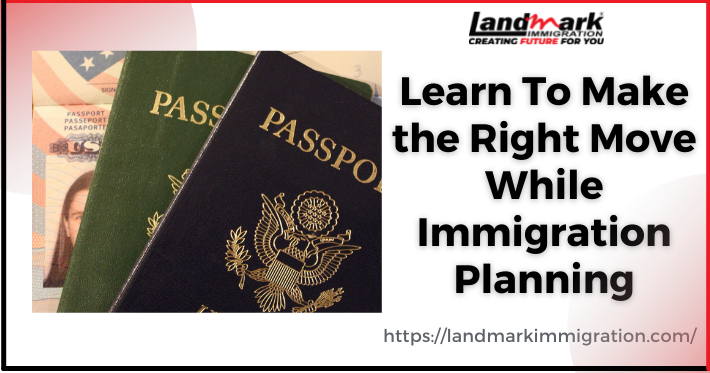 Moving out could in general be difficult but when you need to move for immigration, it can be daunting. When you need to shift your entire home and family to another country, you need to keep a few things in mind and do your immigration planning properly. Here are a few handy tips that can help you in making sure that you maintain all the information while being completely prepared for your first movement to an immigration destination that you are planning to shift to from your own country.
When deciding where to live, choose a place that would be appropriate for you
When you need to decide where you are going to settle once you immigrate to a new country, there are a lot of things you should keep in mind. Choosing the best place for you to settle in when you immigrate could be a complete game-changer for you.
Some common factors that you should consider are
unpredictably horrid or over-demanding landlords
overbearing neighbors or animals such as dogs that bark continuously or birds like roosters.
Make sure that you do your research properly. These things may seem small but could be alarming once you are living there. Always check if the apartment you are planning to move into is a spacious, bright, and peaceful living space in addition to having other facilities such as department stores you can visit nearby, hot and running water, electricity, and cleanliness.
Even the country that you are deciding to migrate to needs to be secure, safe, secure, and should ideally offer you several basic amenities such as social security perks and medical insurance.
Keep in mind that these amenities are extremely important as living in a foreign, overseas country as an immigrant could drain your bank balance if the country doesn't offer you certain benefits to bring down your costs of living.
Things you need to do before the moving day in your current house
Make sure that the movers and packers company you are hiring is reputable and offers reliable services. Since you will be moving to another country, you need to keep the safety of your possessions in mind.
Often during long transits, goods can get lost or even be damaged when you get them. Pack some priority items such as things that you will immediately need when you reach separately in a few cardboard boxes. This will help you in feeling comfortable in case your luggage gets delayed in transit.
Make a list beforehand of the things that you will be taking with you personally. Sometimes you may miss packing a few items. Things like laptops, phones, chargers, documents, need to be packed in a bag that you can carry yourself. Other essential items should be packed away in the suitcase you will take on the flight.
Check the security systems installed at your new apartment. Many times, if the apartment does not offer strict security measures, you may need to book a locksmith that can change the locks for your door. This is only to make you feel safe and secure when you first live there.
Take a walk throughout your house to make sure that you don't miss anything that you need to take along.
Ensure that you work out all the interiors before you move into the new apartment.
Try to get your utilities such as Wi-Fi set up well in advance so you don't need to worry about installations when you move in. It will also ensure that you have full access to the internet when you first move in.
Checklist for Apartment
Bedding or mattresses
Lights bulbs
Bathroom essentials such as a plunger and shower curtain
Cleaning materials like paper towels, buckets, cloths, mop, garbage bags, scrub brush, cleaning solution, and rubber gloves.
Kitchenware for primary use like small appliances, and utensils, cookware
Furniture like a work chair, and a desk
Conclusion
When you immigrate to a completely foreign overseas destination, you are essentially opening yourself up to an overall change in people, climate, and location. This transition to a new place as an immigrant can be made a fruitful and easy process with just proper immigration planning.