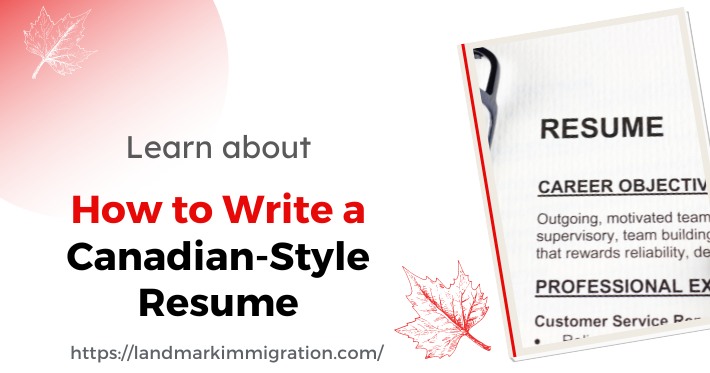 If you are applying for jobs in Canada It is crucial to make sure that your resume follows Canadian format. This will allow you to create your resume with the correct format and also target it to the Canadian work market.
A Canadian-style resume can be an instrument used by job applicants to present themselves to prospective employers. The document gives a summary of the job seeker's knowledge, experience, qualifications as well as accomplishments.
Best Way to Format Your Canadian-Style Resume
A Canadian-style resume is an outline of the skills, experiences as well as education clearly. The typical resume is about one or two pages and is simple for employers to peruse.
Below are a few suggestions regarding how to format your resume in Canadian style:
Start by providing your contact details
Input your address, name as well as your phone number. the email you use to contact us.
Make a list of your qualifications and education.
Begin with the latest education, and then begin to work backward. Be sure to include the name of your establishment, the school or course you completed as well as the dates that you were enrolled.
Outline your work experience.
Start by mentioning your most recent position and then work through the reverse. Incorporate the name of your employer as well as your title in the job along with the dates of your employment. In each position, you should briefly explain the duties and responsibilities you have.
Show off your achievements and skills.
Incorporate any skills you have gained through work as well as your education or other related activities. Also, you may want to list the awards and achievements you've won.
Make sure you use clear, concise use of language that is concise and clear.
Do not use technical jargon or terms that may not be familiar to your employers.
Make sure to proofread your resume.
Check to ensure that there are any spelling or grammar mistakes.
With these suggestions, You can be sure that your resume in the Canadian style will be a hit with employers.
The Different Elements of a Canadian-Style Resume
A Canadian-styled resume is the type of resume that job applicants in Canada apply for jobs. Contrary to a resume used from the United States, a Canadian-style resume tends to be more thorough and provides more detail about the work experience of an applicant and their abilities.
A variety of elements must be listed in the Canadian resume. The elements are:
The Heading:
The headline on a Canadian-style resume must contain the name of the person applying and the address, as well as a phone number and email address.
The Objective:
A resume that is Canadian-style aims to present an in-depth summary of the applicant's capabilities experiences, knowledge, and ambitions.
The Education:
The educational section on a resume that is Canadian-style must be a list of the applicant's top level of education first. This should be followed by other pertinent qualifications or certifications.
The Work History:
The"work history" section of resumes in the Canadian style must list the candidate's latest job prior to listing the prior jobs, in reverse in chronological sequence.
The Skills:
The sections on skills in the resume in Canadian style should emphasize qualifications pertinent to the job they're looking for.
There are a handful of things that you should include in your resume with a Canadian style. By including these components, an increased likelihood of getting that work you're hoping to get to get in Canada.
The Benefits of a Canadian-Style Resume
If you are finding a job, having a styled resume that is Canadian is essential. Although the style of a resume may differ in slightly manner from country to country, however, a Canadian resume must always contain specific elements. There are five benefits to using a resume that is Canadian-style:
It's short and direct.
A resume that is Canadian-style can be only one or two pages and only includes pertinent information regarding your work and education. It makes it easier for employers to determine quickly if you're a suitable candidate for the job.
This highlights your expertise as well as your accomplishments.
Canadian resumes are made to showcase your abilities and achievements. It lets employers be able to see in a single glance your capabilities and the accomplishments you've made through your work.
It's simple to understand
Canadian resumes tend to be designed with clear headings and bullet points. They are easy to look through and help employers quickly locate the data they need.
It's tailored for the Canadian work market.
Canadian resumes are designed specifically with in mind the Canadian employment market to be considered. That means that they are more likely to have keywords and phrases Canadian employers look for.
It indicates the seriousness of being a part of Canada
A Canadian-themed resume can show that you're serious about being employed in Canada and have a good understanding of the Canadian work market. It can provide you with an edge in applying for positions within Canada.
Conclusion
Making sure you have a Canadian-inspired resume is an effective advertising tool that highlights your skills and abilities for Canadian employers. If you follow the rules and tailoring your resume for every job posting increases your odds of getting interviews, and eventually getting the job you want.
For such useful information, visit Landmark Immigration.