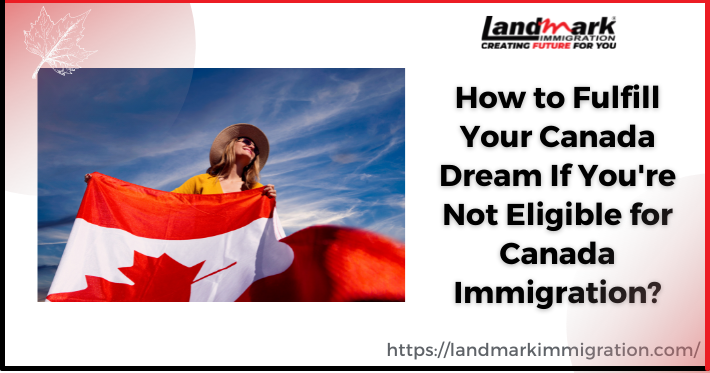 Why is Canada currently the most popular location for skilled professionals and international students? Its merit-based immigration system is one of the most important factors. If you wish to study, work, or immigrate to Canada, you must first learn about the country's immigration system and then arrange your immigration strategy accordingly.
Why do some people swiftly qualify for an ITA and become immediate permanent residents, while others languish in the Express Entry pool for months, if not years, without even approaching the CRS score required for an ITA?
This issue occurs principally because Canada's points-based immigration system makes it very easy for the appropriate applicant to immigrate while making it extremely difficult for the incorrect candidate to do so.
So, if you're having trouble immigrating, the best course of action is to concentrate on strategies to improve your chances.
Understanding the Points Grid:
A look at the Comprehensive Ranking System points grid reveals the relationship between your age, educational qualifications, language competency, Canadian experience, and immigration prospects.
In the CRS criterion, a person with a one-year degree or diploma receives 84 out of 140 points. Your score rises to 126 points if you earn a master's degree.
CLB 5 language proficiency will earn you 6 points, whereas CLB 10 or higher will earn you a total of 32 points, which is a huge increase.
Work experience in Canada can help you improve your score, but this does not rule out overseas work experience. If you have a CLB 7 or higher language competence and more than three years of experience, you will receive 25 points more than someone with a lower language proficiency level.
All the attention is focused on the 50-200 point rise from a job offer and the 600 point boost from a provincial nomination. These seemingly tiny elements, when strategically integrated, can raise your CRS score and increase your chances of receiving an ITA.
Not Relying Only on Hope:
It is not a plan to simply hope for a large draw for FSWP candidates once normalcy returns, or even hope for another large CEC draw.
To make your immigration ambition a reality, you'll need a clear course to follow. Are you ineligible for any of the skilled worker programs?
Find out where you're falling short.
Is your lack of language skills holding you back? Then this is an area where you must put in extra effort to improve your CLB/NCLC ranking. If you're going to work on your language abilities, learn French to improve your chances of getting a Francophone work permit.
Make Sure to Choose the Right Province:
Although tech employees adore Ontario, that does not imply you should limit yourself to the province. One of North America's fastest-growing tech ecosystems is found in Ontario. As a result, it's understandable for tech employees to be hesitant to seek outside of the Greater Toronto Area.
But what's the sense of staying in Ontario if you're a bioscience professional or have a degree in the field? If you work in the former, Alberta is the greatest option, while if you work in the latter, the Atlantic provinces may give you the best chance for permanent residence.
Choosing the Right Professional:
Make sure to choose the right immigration professional. They can help you at every stage, right from the paperwork, interview, and even post landing.