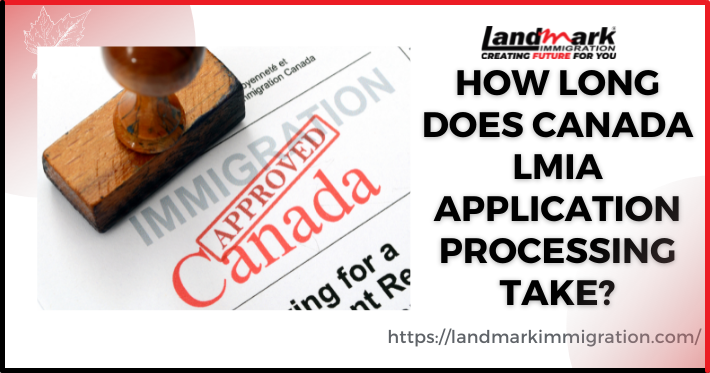 LMIA or Labour Market Impact Assessment is a document that an employer in Canada might need to have before hiring a foreign worker. Also known as a confirmation letter, it is issued in cases where a Canadian employer is not able to hire a local Canadian worker. This way, the Canada LMIA application lets local employers hire foreign workers for their business in Canada.
The main way to show this "inability" is through advertising the jobs in Canada so that they convince the authorities that their first preference was Canadians who were not qualified for the job.
The LMIA aims to protect the domestic job marketplace in Canada, as well as ensure protection to temporary foreign workers in Canada.
How to Apply for Canada LMIA Application Process?
Generally, foreign workers and employers are required to follow a two-step process to get an LMIA. They need to apply to ESDC, followed by a second application to Citizenship and Immigration Canada for the actual permit. An employer needs to submit the list of Canadians who applied for the said positions, and a detailed explanation of why they were not hired. Sometimes, they might be inspected once a work permit has been issued to them.
What are the Important Factors to Be Assessed by the Issuing Authority (ESDC)?
Here are some important factors to be considered by ESDC while assessing your LMIA application
Are there Canadians in the area available and want to apply for the job?
Is there any error made by employers while filling the position?
Will hiring a foreigner for the job impact the job opportunities for Canadians?
Is the salary for the position meeting the average salary set for the region?
Are the working conditions safe according to the standards?
Is the job subject to any dispute?
After getting satisfied with all these points, ESDC can issue LMIA to the employer.
LMIAs can vary based on the employers, the positions being offered, and the area in which the job is based. Getting an LMIS doesn't let you change your employer or job, or shift to another Canadian region after getting a work permit. Otherwise, you have to opt for a new Canada LMIA application.
The LMIA process also differentiates between "high-wage" and "low-wage" employees. Low-wage employees are those foreign workers whose remuneration is set below the territorial/provincial median wage. The category of high wage covers those whose remuneration is equal to or above the median wage.
How long does Canada LMIA Application Processing Take?
Canada is receiving a large volume of LMIA applications in 2021, leading to delays and longer processing times. On top of that, it can be unpredictable, maybe taking weeks to a few months. Luckily, ESDC has resolved to process LMIA applications within 10 business days for certain categories such as…
All LMIA applications for the highest demand occupations
Highest paid occupations
Short duration work periods for 120 days or less
The average processing times for other LMIA stream is given below
| | |
| --- | --- |
| Application Type | Expected Processing Time |
| | |
| Agricultural Stream | 13 business days |
| Seasonal Agricultural Worker Program | 7 business days |
| Permanent Residence Stream | 17 business days |
| In-Home Caregivers | 13 business days |
| High-Wage Stream | 33 business days |
| Low-Wage Stream | 29 business days |
What to Do Once Your LMIA is Approved?
Once your LMIA application is passed, a copy of this letter is sent to you and Annex A to the foreign worker as well. This will enable a foreign worker to apply for a work permit.
To get a work permit, a worker needs a job offer letter, a copy of LMIA, the LMIA number, and a contract.
If you still have any doubt in your mind, talk to our experts now.