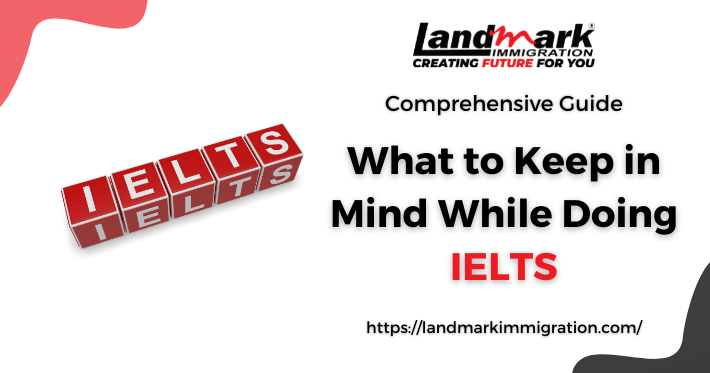 When it comes to fulfilling your dream of studying abroad, IELTS or the International English Language System is one of the essential tests to go through.
It is an international standard of test to check the proficiency of non-native English language speakers. More than 10,000 institutes of higher learning in nations like the UK, the US, Australia, Canada, and New Zealand use IELTS scores to determine your efficiency in English.
Securing a good IELTS score can help you get admission to those institutions.
Not performing well in the IELTS exam could lead to rejection. As a student looking to study abroad, you should do your best to gain a good score on this test.
There are many IELTS institutes in India to prepare for the test. But that doesn't mean you choose any random institute or sit in the test without the proper information. Keep in mind this is a critical decision that can impact your chances of approval.
From choosing the right IELTS institute to identify the right duration of preparation and everything in between, there are many factors involved when it comes to preparing for IELTS.
Please watch our video for in-depth details
Here we have rounded up important things you should keep in mind while preparing for the IELTS test. 
Identify the Right Duration to Complete IELTS:
Do you think IELTS prep needs 6 months at least as told by several institutes? Well, this is not always true. You can complete IELTS in a month or two depending on your command of English.
For example, some students who got 75% in their exams generally need to understand the pattern or concept only. In other words, they need to work on the basics only. So there is no need to go through a standard period of six months.
Otherwise, you might end up missing Jan 22, meaning that you have to wait till 2023. During this time frame, most of the college seats would be reserved.
Try to complete your IELTS course as soon as possible to gain a good chance of having seats in your desired colleges abroad (only if you are good at English.)
Choose the Right IELTS Institute:
The next important thing is to choose the right IELTS institute. It can be challenging as there are many coaching centers around.
First of all, make sure the center is certified. Also, read the reviews of the institute. You can meet the teachers and ask them several questions.
See how satisfactory their answers are. If an institute insists that six months are mandatory for IELTS prep no matter how efficient you are in English, look for another one that can focus on IELTS preparation not on stretching the course.
Work on Your Weak Areas:
Many students are not as well versed in speaking or listening as they are in writing skills.
Sometimes, their grammatical mistakes are enough to ruin their scores. That's why it is important to work over your key areas of improvement.
You can devote more time to improve those skills. If you are good at reading/writing, you only need to focus on your speaking and listening skills.
Don't Make IELTS Frightening:
While worrying over an exam is totally normal, it shouldn't be an intimidating experience. Sadly, most students fail to overcome the fear of the IELTS exam. Keep in mind that it is just a test.
The more confident you feel, the better your chances would be. Parents should boost the morale of their children sitting in the exam.
Don't Rely Entirely on IELTS Coaching Centre:
coaching center can be a great help in cracking the exam. But you shouldn't be entirely dependent on it. Your efforts count more when it comes to the IELTS exam. Or you can say that it is 90 percent of your efforts while the rest is the guidance of your coaching center.
Book Your IELTS Test as Soon as Possible:
Make sure to register for your test as soon as possible. Having any delay will only increase the rush, impacting your chances of sitting in the exam. After all, it is not a straightforward process.
You have to wait for the opening of the VFX center, biometric process, offer letters, and many other things in this time of COVID pandemic. Once things get back to normal, the waiting period will only be longer.
The Bottom Line:
Preparing for the IELTS test is not all about choosing any coaching center. Consider the other factors such as identifying the right duration, booking the test as earlier as possible, and working on your skills are as important.