January 2020 Intake for Canada: A New Opportunity to Study Abroad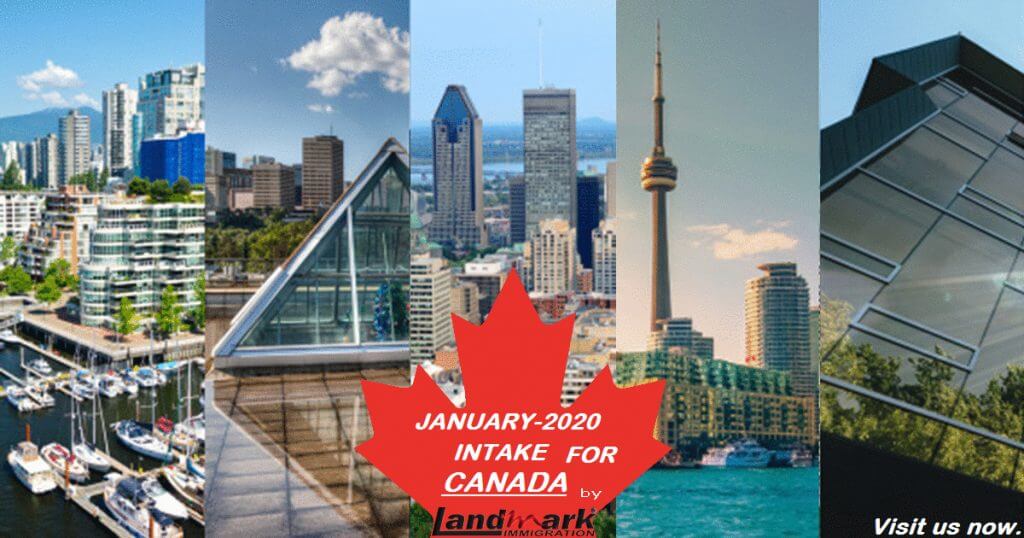 Canada is a major destination for students to pursue further studies. Each year, the number of students traveling to Canada has increased significantly. Canada is the most educated country in the world with a literacy rate of 99%. There are more than 100 colleges/universities established in Canada.
Nowadays, Canadian universities are moving to apply for admission in January 2020. If anyone is eager to study in Canada, the application for admission to Canada in January 2020 has already begun. If your IELTS score is ready, apply for a Canadian student visa and then fly into Canada in January 2020.
Here are the reasons why you should apply for January 2020 intake for Canada:
In most programs, English is a means of teaching that offers a wide range of choices for native speakers and an opportunity for non-native speakers who wish to improve their language skills. The Canadian education system offers three degrees: bachelor's degree, master's degree, and doctorate. As an international student, you can choose to start or finish your studies. Like other countries, there are public and private universities. Public college enrollment rates average between $7,500 and $22,500 per year, while private colleges tend to have higher enrollment rates. There are 96 universities and 150 colleges in Canada, so you can choose the best college for you from this huge team.
Top Colleges/Universities:
You already know how Canada is the focus of education in this world, and whether you want to know what is behind it. It is a famous university and university in the country. In addition to providing you with the best quality general education experience, no other aspect can satisfy! Centennial College, Humber College, Seneca College, George Brown College, Red River College, McGill University, University of Waterloo, University of Alberta, University of British Columbia, University of Toronto and many other top colleges are recognized worldwide. And will help you achieve your dreams!
The benefits and benefits of studying in Canada are limitless. The country's academic excellence and quality control make students feel safe about their future and career. The country offers affordable education compared to Western countries that do not tax students. Enjoy relaxed student life at Canada's post-secondary campus, which is connected not only to the latest cutting-edge technology but also to countless modern facilities. The degree is internationally recognized, so you don't have to worry about your employment being limited to one country. The title will be valuable no matter where you go. You can't stress enough to get rid of the comfort zone and connections in the real world. You will find that the population is very diverse and can help you shape your personality and become a professional who is ready for the market. You will also receive limited working hours for your students, which will help you earn a living and pay for your own expenses. Isn't that a brownie cake?
What are you waiting for? Learn in Canada as soon as possible to shape your future in the best possible way. Confused about how to start in the same way? Request a Future Link consultant in January 2020 as we will resolve all your questions and provide you with a genuine guide. You can also enjoy special offers such as exemption from application fees, scholarships, tuition discounts, airport pick-ups, accommodations, etc.
Are you ready to apply for Canada in January 2020? Do you need more information? Do you need guidance from a Canadian university? Need to know a Canadian university? If so, please visit the Future Link consultant or call us for a complete guide on how to apply for admission to Canada in January 2020.