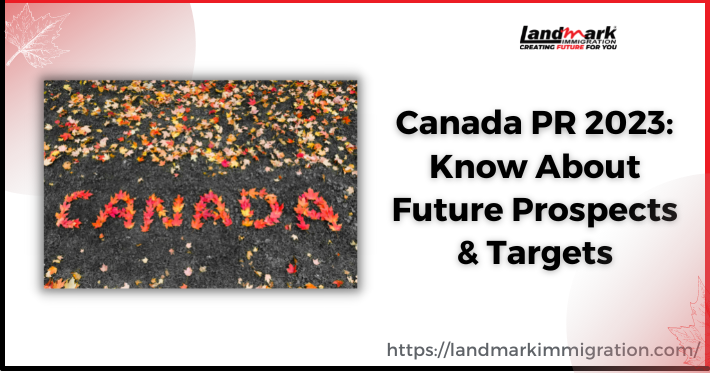 Canada immigration has been a dream for people across the world. And the country has, without fail, managed to attract a population of all age groups. The reasons could be different but the Canadian dream grows stronger each year.  Canada's immigration plans support these dreams and plan to welcome almost 500,000 immigrants by 2025. Before moving on to the information let's dive into the perks of Canada PR 2023. 
1. World-class education
Canada is home to quality scholars, academic curriculum,  and teaching. Despite the top-notch education system, it is the affordability that makes it terrific.
Also, Canada has schooling laws that make it mandatory for students to attain an education. This is why most international students opt for Canada for higher education and beyond. 
2. Safety 
Compared to other nations and zones in the world, Maple country has managed to keep itself away from chaos. The country keeps itself safe from political and religious agendas that malign a nation's reputation.
People in Canada; citizens or not, are safe from anything that jeopardizes their plans to live/stay there. This comes from the Canadian Multiculturalism Act of 1988 which establishes a peaceful diverse community. It assures harmony among people.
The stability in the country comes from the standard of living that goes beyond lifestyle. There is communal respect among people irrespective of caste, religion, and cultural background. The environment is so peaceful that it gives everyone a sense of belongingness. That's an achievement on its own. 
3. Work Opportunities
Canada has a significantly low rate of unemployment and the rate of vacancies skyrockets every other year. This does not solely apply to labor shortages but to blue-collar jobs as well. There are almost half a million jobs that go unfilled every year.
This is why the country is in constant search of skilled and qualified professionals. Canadian job market fosters a secure, high standard of living. Once you are there as a working professional, it can be yours as well. 
So, what's on the table for Canada PR 2023?
According to CIC News Canada will aim to welcome 465,000 new immigrants in 2023. The target will rise to 485,000 new immigrants in 2024. It will further increase to 500,000 new immigrants by 2025.
The following table summarizes Canada's immigration targets between 2023-2025 by immigration class:
| | | | |
| --- | --- | --- | --- |
| Immigration Class | 2023 | 2024 | 2025 |
| Economic | 266,210 | 281,135 | 301,250 |
| Family | 106,500 | 114,000 | 118,000 |
| Refugee | 76,305 | 76,115 | 72,750 |
| Humanitarian | 15,985 | 13,750 | 8,000 |
| Total | 465,000 | 485,000 | 500,000 |
The fundamental concept is to make it easier for firms to find individuals with relevant qualifications. The Canadian government is also taking steps to boost the population in regional areas and rural towns in the country.
Programs like Atlantic Immigration Program and Northern Immigration Pilot encourage immigration in certain areas. This plan also welcomes asylum seekers, refugees, and humanitarian immigrants. This will also fulfill its immense labor shortages. 
The prospects are enormous and there is no dearth of job vacancies. There are almost 200 countries in the world and each of the country's population has dreamt of living, studying, or settling in Canada.
And rightly so, because the Great White North has given us enough reasons to believe it is worth being its permanent resident. 
So what are you waiting for? The ultimate Canadian life awaits you and your family. Open the doors to a fantastic life and a secure future.
For all kinds of services and formalities, our team of experts at Landmark Immigration is available to help you. Contact today!