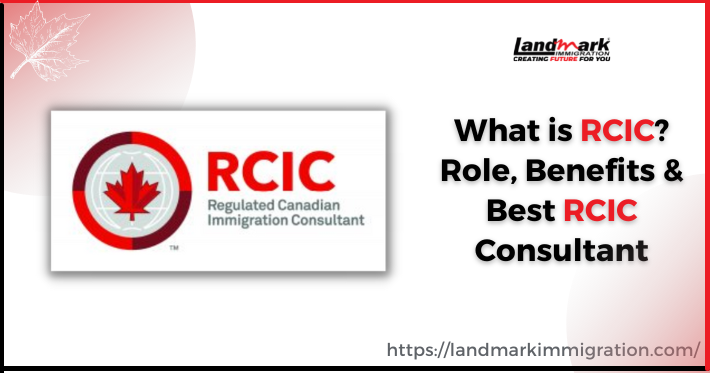 Immigration is generally a confusing and complicated process. You need to know all the nuances of the process, such as where to start and how to approach the process to complete it seamlessly. Many people who apply for immigration sometimes fail to check their eligibility before starting the process.
All of this back and forth can actually be a point of a lot of frustration for applicants and cause delays in your application. However, you can use the services of a registered consultant to help with your immigration process in Canada.
Let us look at the role that an RCIC or a Regulated Canadian Immigration Consultant can play in your Canadian immigration.
Why should you hire an RCIC consultant?
Here are some reasons to hire an RCIC consultant:
 RCICs are basically licensed professionals who have experienced strict IRCC testing along with annual practice assessments. RCICs are required by the Canadian government to focus on their professional development continuously. Every RCIC needs to adhere to a rigorous code of conduct which is enforced strictly.
 RCICs hold inside-out knowledge about Canadian immigration policies, processes, and systems. There are many different routes that can lead to acquiring a permanent residency in Canada, such as Quebec-selected skilled workers, Rural and Northern Immigration Pilots, Start-up Visas, Provincial Nominee Programs, and Express Entry.
The most appropriate Canadian immigration pathway based on your application depends on your preferences, expectations, individual circumstances, and eligibility. An RCIC is probably the most qualified person to suggest the best available immigration option for your application.
 You can acquire a personalized immigration strategy designed by your RCIC after thorough one-on-one discussions. This would be completed after taking into account what your preferences are and your potential for succeeding within a particular region in Canada based on your skill sets and your occupation.
 Your RCIC will also be able to represent you before the IRCC.
How to ensure that your immigration consultant is authorized?
The College of Immigration and Citizenship Consultants is the body that ensures that all RCICs are essentially regulated by the government. This body also maintains an online public register that holds an extensive list of Regulated Canadian Immigration Consultants and Regulated International Student Immigration Advisors.
You could use this resource to verify if the RCIC that you are considering is licensed. Only RCICs and RISIAs that hold an "active" status next to their name are registered.
How should you select an RCIC or an immigration consultant for Canada PR?
Here are some things that you should keep in mind when you select an RCIC:
Make sure that you get a free consultation before you select an RCIC. You can use this consultation to check which services would be provided. This is also important to ensure that you select the RCIC who charges accordingly.
You can ask other people who have gone through the process to give you their recommendations.
You should ideally talk to a few people who have worked with a particular RCIC before making your choice.
Make sure that your RCIC is experienced in dealing with your preferred pathway. You can ask them questions about their experience, training, and registration.
Ensure that you get a written contract that lists out all the services that would be provided by your RCIC.
Conclusion
The immigration process for any country can be confusing. However, when you talk about Canadian immigration, which offers many different pathways and policies for immigrants, it can be even more difficult to navigate on your own.
What you need is the right professional who can offer you the services that you need to make your immigration to Canada as hassle-free and streamlined as possible. Contact Jaspreet Bhatia RCIC Consultant Landmark Immigration