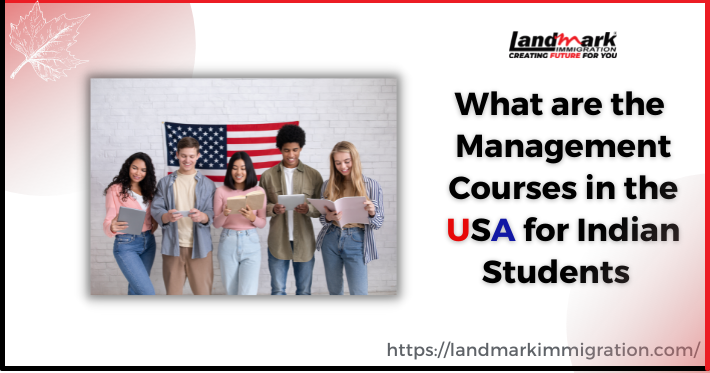 14 July 2022
A lot of people believe the US to be an amazing place to live, work, and study. It offers high standards of living, extraordinary career options, and one of the best education the world has to offer. The same is true for management. If you are unable to go to the country, many US-based universities even offer remote as well as offline degrees.
Once you have started to look for the college of your dreams, you can also avail several opportunities for scholarships and sponsorship's to make your education considerably more affordable. This article explores how doing a management course in the US is an excellent opportunity that you shouldn't miss.
Why should you study management in the US?
Before you choose a college, it is important to do your research and check how much career growth your education can provide in that country. In the US, the management courses are recognized globally. You can pursue management in the US to get crucial theoretical and hands-on experience that will be very impressive and useful in your field.
You will get familiar with the latest technological advancements in the domain, and you do not need to worry about holding any experience when you are applying for jobs. You will already have completed highly technical and competitive courses throughout your education.
What is the minimum eligibility required to study management in the US?
To be qualified to get into a management program in the country, you need to meet certain minimum criteria. This differs from college to college, but overall, the general requirements are:
Maintain a GPA of 3.0 on a 4.0 scale during your graduate program
Provide transcripts from your previously attended educational institutes
Create an attractive resume with details about your previous work experience, internships, goals, skills, languages that you are proficient in, career qualifications, and interests
Add a minimum of two letters of recommendations
You also need to submit a statement of purpose with your application. This is important to showcase your personality, goals, aspirations, and objectives to the admissions committee
Clear the interviews conducted by the college or university you apply to
Scholarships that you can get for your management program
There are many different educational scholarships available to help you in making your education significantly more affordable. Some of these are:
Fuqua Merit Scholarship: Offered to applicants who have showcased outstanding credentials
Research Assistant-ship: Offered to students after they complete their second semester and get into research
Laidlaw Foundation Scholarship: Offered to female students
The Aga Khan Foundation: Offered to students who are pursuing master's
Education Future International Scholarship: Offered to Indian applicants who have secured a minimum of 60% marks during their 12th and 10th grades
Jobs & Salary After Management Courses in the US
After you complete your course in management, you can easily avail the extraordinary job market that the US offers and accelerate your career. You can apply for internships and jobs in any country you want and get accepted easily since you have availed yourself of one of the best educations that the world has to offer.
You can even get into one of the most elite organizations in the US after your management courses, such as the US Army, Alien & Hamilton, Lockheed Martin, and Booz.
Conclusion
Management courses are becoming more and more popular among students due to their high demand in virtually all industries, high payroll, and interesting opportunities throughout your career. The United States is one of the best countries to study management courses. The country offers a vast number of choices in terms of courses, subjects, and specializations.