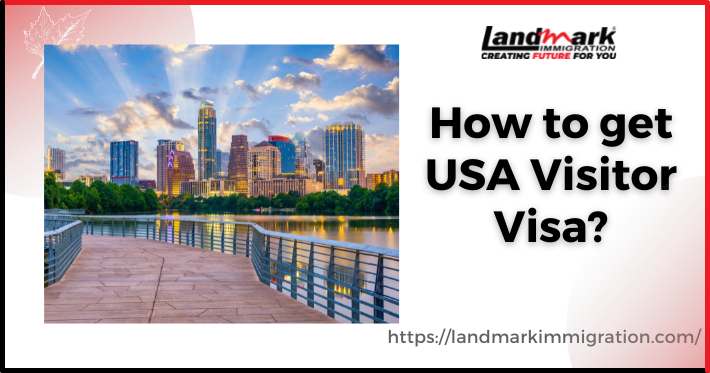 The USA is the land of dreams. People from all over the world visit the nation to explore its diverse culture, Hollywood, breathtaking wonders, and a new way of life. The USA also houses world-class medical facilities and shopping destinations. No wonder that over 70 million international visitors throng here every year with different goals and ambitions. If you are the one who wishes to acquire USA Visitor Visa then you are in a perfect place.
KEY ATTRACTIONS
The USA is the home of thousands of explored and unexplored destinations. Here we have listed a few of them…
Grand Canyon
Niagara Falls. Niagara Falls
Statue of liberty
White House
Yellowstone National Park
Walt Disney World Resort
Times Square
Golden Gate Bridge
Glacier National Park 
What You Require to Visit USA
A valid passport and other travel documents.
Being physically fit.
Have sufficient funds to support yourself in the USA based on how long you will stay in the USA.
Temporary Resident Visa.
Letter of Invitation or statutory declaration
Showing the binding ties that assure your return from the USA like family, job, and other proof ID.
What Types of USA Visitor Visa Do You Require
Visitor Visa for the USA is known as B1/B2 visa
B1 visitor visa: B1 visa is for Business Visit
B2 visitor visa: B2 visa if for Tourist, family visit or Medical visit

How to Apply for USA Visitor Visa
You are required to follow many steps, and the sequence of these steps may be somewhat different based on the US Embassy or Consulate you are applying from. Therefore, it is essential to follow and get the instructions right at the US Embassy or Consulate website where you are going to apply to.
Step 1:
If you are a Nonimmigrant Visa applicant, you are required to determine your visa type by going through Common Non-immigrant Visas. Each visa type lists the qualification and application items. Choose the right visa type.
Make sure to review your Visa Waiver Program. You are not required to apply for a visa if your country is a member of the Visa Waiver Program and will be staying in the USA for 90 days or less.
Step 2:
Complete the Nonimmigrant Visa Electronic Application (DS-160) form. Make sure to complete the form carefully as you can't make any changes once the form is submitted.
Step 3:
After completing the DS-160 form, pay a visa fee.
Step 4:
On the dashboard, click on Schedule Appointment on the left-hand side menu to get your appointment scheduled for Visa Application Center and Visa Interview at the Embassy or Consulate.
The visa interview appointment at Embassy or Consulate should be scheduled first.
After that, schedule your appointment at a Visa Application Centre.
The appointment will let you choose one of the Visa Application Centres to have your fingerprints and photo taken. An appointment should be at least 1 day before your visa interview at the Embassy or Consulate. Make sure to get ready the things listed below…
Passport Number
The Date You Paid Fee
10 Digit Barcode Number from DS-160 Confirmation Page.
Further, you can choose your visa type; enter personal details; add dependents; select your document delivery location; confirm visa payment; and schedule the appointment.
Step 5:
Bring the following documents to the Visa Application Centre appointment:
Passport
A DS-160 Confirmation Printout
Appointment Confirmation Page Printout
One photograph as per U.S. visa specifications.
Step 6:
After your visit to the Visa Application Centre, you are required to visit the U.S. Embassy or Consulate as per your interview schedule. Make sure to bring:
Printed Copy of Appointment Letter
Supporting Documents Required for Your Visa Type
Current and All Old Passports
CALL US TO EASE YOUR VISA SUBMISSION PROCEDURE!!!
Looking for the nearest immigration consultant for a US visitor visa?
Let us make the complicated visa submission process easy for you. We at Landmark provide the right guidance and expertise so that you get a tourist visa to the USA without any hassles, any complications.