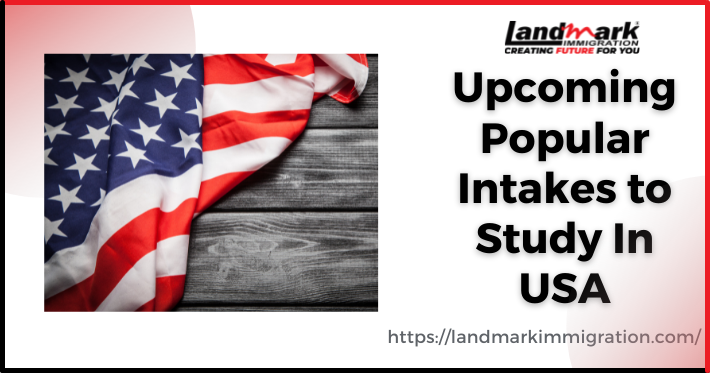 Are you looking to study abroad in the USA? Then you have to consider the right time to get admission to your desired university in the USA.
There are generally three study intakes to get enrolled in any US university: Fall, Spring, and Summer.
Wait! What is Study Intake?
You must have heard of intakes while going through our study abroad blogs or elsewhere on the Internet. If you wonder what intake is, here is a simple answer for you.
An intake is referred to the number of people that are accepted by an educational institution at a particular time. In simple words, it is an admission cycle. For example, many colleges and universities in India generally have their intakes in September. Sometimes, the intakes can be held twice a year, for instance, in January and October.
Unlike a single intake in India, many colleges and universities abroad organize various intakes in a single academic year. It means that more students can have them enrolled. If you miss one intake, you can always opt for the next intake in the same year while looking to study abroad.
Why Universities Offer Two or More Intakes?
Studying abroad has become a norm over the years. It becomes challenging for each university to accommodate a huge crowd in a single intake, especially when they have to deal with the local students' applications in the first place. Therefore, they offer two or more intakes so that they can accommodate more students as possible otherwise it might not be feasible in a single intake.
Understanding the Study Intakes in the USA
The USA is one of the popular study destinations in the world. Generally, US universities and colleges organize three intakes which are…
Fall intake starts in August/September
Spring intake starts in January (it is best if you somehow miss fall intake.)
Summer intake starts around May and is meant for limited programs.
The guidelines and deadlines vary based on the program and institution. Students are required to apply a few months before the start date of an upcoming intake. Therefore, make sure to apply early to increase your chances of being accepted into the college or university.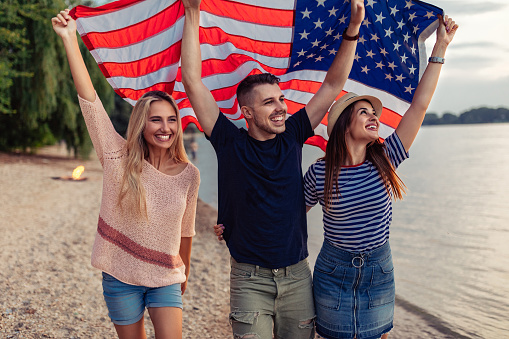 To know about this more talk to our expert!
How to Prepare for Each Study Intake for the USA?
Fall Intake in the USA:
Usually starting around August-December, fall intake is the primary intake in the USA. A wide range of courses is available during this intake. Besides, more funding options are also provided for the fall intake. As it is the starting of the academic year, you can have more opportunities in terms of courses, and scholarships. Moreover, you can easily opt for internship opportunities as you can easily meet the 9-month criteria.
If you are looking to opt for this intake, make sure to choose your university and study program from April. In June, appear for IELTS/TOEFL or other required study programs. After that, work on your documentation such as SOP, LOR, and visa process.
Spring Intake in the USA:
Spring intake is offered during January-May and is the secondary intake. If you have missed the fall intake, you can apply for this one. However, this intake doesn't come with as many courses as fall intake offers.
If you're looking to apply for the Spring intake in the USA, start choosing a university and study program by August. Appear for IELTS or required English language proficiency tests by September/October. Once you are done with that, focus on documentation and the application/visa process.
Summer Intake in the USA:
Summer intake might not offer more than the language programs for non-English speaking students, or certain cultural programs. Therefore, Fall and Spring intakes remain the most suitable time to opt for admissions among students.
Which Intake is Best for You?
While it might be a matter of choice as well as comfort when it comes to choosing the intakes, there are certainly other things to consider. Make sure to check the availability of your chosen study program, entrance test scores, acceptance rates, job opportunities, and other requirements by the course or university. Make sure to start with your applications at least 8-10 months before the date of admission. The point is here to plan.
Let Our Study Abroad Professionals Guide You
If you are still confused and have no idea where to get started, we are here for you. Our study abroad consultants not only help you choose the right university and course but also guide you over the paperwork. Get in touch now!