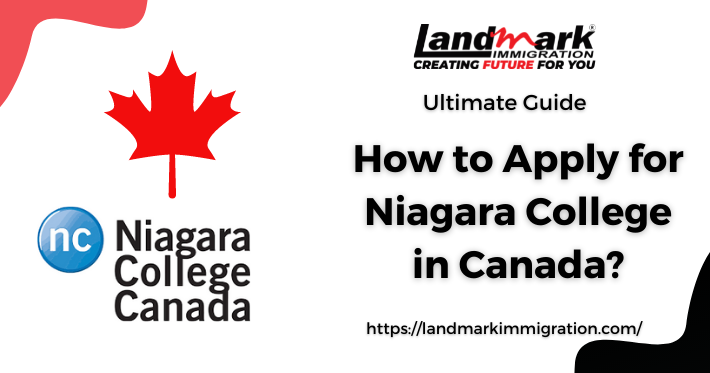 Centrally positioned in the Niagara Region—just at a short distance from iconic tourist destinations—Niagara College offers over 130 unique study programs across its two campuses.
You must be wondering why we have come up with this piece of blog on Niagara College. This is because Niagara College is one of the most sought after colleges in Canada, particularly among international students.
What makes the college more special is its turnaround time that is faster than most colleges in Canada.
Today, we will learn about the educational programs at Niagara College, how to choose the one as well as the required qualifications.
Please watch our video for more information
A Brief Overview of Niagara College:
Established in 1967, Niagara College is the home to over 4,000 international students from over 60 nations. The college offers more than 100 courses, including post-secondary diplomas, baccalaureate degrees and advanced level study programs.
The college has more than 290 faculty, over 80 administrative staff and has graduated over 50,000 students so far. Currently, the college has three campuses—the Welland Campus in Welland, the Niagara Lake Campus in Niagara-on-the-lake, the Taif Campus in Ta'if, Saudi Arabia.
Let's Talk About the Programs Available at Niagara College:
Niagara College is known for a range of courses for international students, including technology, hospitality, media, and applied health and community safety.
These courses have been categorized into qualifications such as diplomas, degrees, and certifications for graduate and undergraduate students.
Fee Structure:
Here is a breakdown of the fee structure of Niagara College:
Tuitions Fees: It can vary based on the program you choose.
Materials or Program Fees: It is a mandatory fee charged according to the program, including the cost of equipment, materials and items retained by the student.
Ancillary Fees: It is charged to pay for materials and activities not supported by tuition fees, operating grants and capital grants.
The housing charges also vary depends on which accommodation you choose.
Taking everything into total, the average cost of your education, accommodation and food can be anywhere between 15 lakhs-20 lakhs yearly.
What is the Admission Intakes for Niagara College?
Niagara College usually accepts admissions in September, January, and May.
IELTS Score for Niagara College, Canada:
Niagara College accepts IELTS scores no less than 6.0.
How Long Does it Take to Get Respond from Niagara College?
Like we have said before, Niagara College has the shortest time compared to most of the colleges in Canada. If you have been granted admission, you are likely to receive an offer letter within two weeks.
How to Apply for Niagara College?
Go to this link to fill up an online application form. Before you start, make sure to keep the following information handy:
• Your name, address and postal code (as mentioned on your passport).
• Your contact number and email
• The name of secondary schools you went to
• CAD 100 Non-Refundable Application Fee. No ESL deposit is required.
After receiving your offer letter, submit your tuition fees on or before the specified due date. The confirmation of a receipt will be sent via email within 48 hours of receiving your application.
However, the fee is affordable compared to those of many colleges in Canada.
Once accepted, apply for a student visa via the Canadian Embassy or Consulate in your nation. Make sure to inform Niagara College once this process is done. Then, apply for the housing options at this link.
You can also send Niagara College your flight information using this Flight Information Form so they can arrange an airport pickup cab for you.
Niagara College is one of the top ranked educational institutions in Canada. And good thing is that we have a tie up with this eminent college.
If you have made up your mind to study at Niagara College, get in touch now. We will take care of everything, from filing forms to all documentations, to simplify the process.