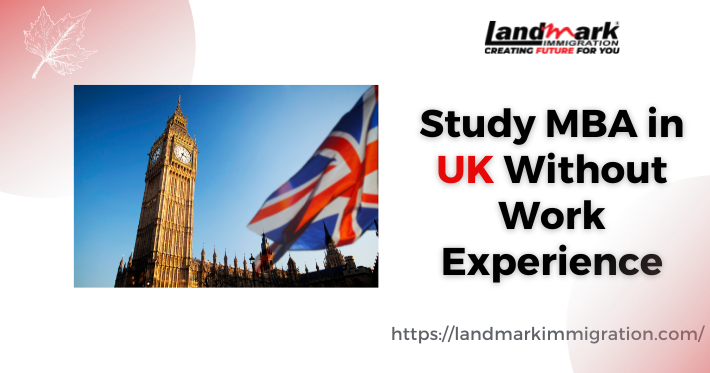 If you have just graduated, it is likely that you don't have any relevant work experience that business schools typically require. Business schools evaluate candidates on the basis of their work experience and some first-hand experience does look good on your application.
However, if you want to study MBA or Master's in Business Administration, you can always apply to business schools and universities in the UK that offer an MBA degree without work experience being a prerequisite.
Benefits of getting an MBA degree without any work experience
Here are some of the advantages of getting an MBA degree without any relevant work experience:
An MBA can be extremely helpful in making early progress and getting into the corporate world at middle-class or entry-level management jobs.
A degree such as MBA offers you the opportunity to acquire communication, managerial, and analytical skills.
You can easily obtain the opportunity to develop some useful business experience professionally as well as academically.
An MBA degree helps you in gaining relevant skills quickly and saves time.
Getting an MBA right after bachelor's can provide the opportunity to receive an early entry and get into new career opportunities soon. Students can also access jobs with much better pay, particularly after getting a Master's level degree.
A student who has decided to pursue an MBA in the UK without any prior work experience soon after their undergraduate degree has access to a more comprehensive understanding of business projects.
A lot of times it has been seen that people get less inclined and interested to continue their education again after work. Continuing to study offers them a better chance at excelling in their respective fields. The complete experience of studying abroad as well as gaining knowledge at the graduate level gets much better results.
Studying MBA in the UK without needing any work experience
MBA or Master's in Business Administration is a very popular and comprehensive program throughout the globe. The degree helps in giving the students from various backgrounds a gateway to joining the field of management.
A considerably higher number of fresh graduates are interested in entering management and take the first step to build great careers. Even though many universities all over the world fancy students who have been a part of the workforce earlier for MBA courses.
Many reputed universities such as the University of Northampton, Leeds Beckett University, and Coventry University do not require work experience. These universities are getting more liberal in accepting international students to their MBA courses.
Studying MBA in the UK without Work Experience Requirements
A major requirement to secure admission in the UK for Indian students is a bachelor's degree in any discipline from a recognized university.
Along with your undergraduate degree, you might also need an English language certification score such as IELTS or TOEFL. This requirement depends on the university you wish to attend. Many universities that admit students for MBA courses in the UK without any relevant work experience generally tend to prefer an overall IELTS score of 6.5.
Conclusion
If you wish to get an MBA that needs no work experience, you need to take care of a few things. Having some relevant experience in business roles can indeed help you in connecting the modules that you study in business school easily.
At the same time, there are many perks or benefits of getting an MBA in the UK without any previous work experience. The common perception is that students need some industry exposure and work experience after completing their undergraduate degrees.
We know that it's a long-lived trend to go for work experience and industry exposure after completing your bachelor's degree in any field of study. A lot of students prefer to follow this route itself.
However, there are still many students who only want to complete their education before they step into their corresponding industries as per the field of study. So such students can benefit from studying MBA in the UK without having to work experience prior to their admissions.