What Our Client Say About Us

Well satisfied. Co-operative staff, friendly behavior, happy to get visa.
RAMANPREET KAUR MANN
I am very thankful to Landmark immigration for making my dreams come true to study in Canada.
AKASH SINGH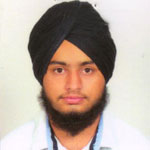 Landmark provides very good facilities. In short one should come here for proper guidance. I have very good profile and got visa with the help of Landmark immigration.
ARSHDEEP SINGH CHEEMA
I am very happy to get my visa with the help of Landmark immigration. All the staff members are very co-operative and they provide and genuine guidance
SWARNJIT KAUR DHANDA
I am very glad that I got visa from Landmark, as I was having 6.5 bands and a dream for going to Canada. So I choose Landmark as it is the most trusted immigration company in the north region.
SUKHMEET SINGH
I got my study visa through Landmark immigration. I am very happy with the service they provided to me.
JASHANDEEP SINGH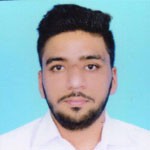 Best immigration service in North India. Staff of Landmark is very co-operative.
KARAN SABHARWAL
Landmark immigration is an excellent career coach and I feel that I was on the right track with the right consultancy like Landmark Immigration . I am very happy the services and proud to say that I will refer my family members and friends to Landmark Immigration.
KULWINDER KAUR
Landmark offered a complete package for my student visa with all the facilities and helped me with all my needs. Their services are very satisfactory with a very co-operative and helping staff who explained clearly about the education system of US. And helped me to opt a course according to my studies.
KULDEEP KAUR
I got to know knowledge about Landmark Immigration Consultants Pvt. Ltd. from my friends and I also attended the educational seminar, I am really impressed by the whole team ,all the staff members are very polite and dedicated . They put there 100 % efforts to each and every visa file and I am really thankful to Landmark for making my dreams fulfilled.
UJJWAL SETHI