What Our Client Say About Us

It is very good immigration company. Staff member are very co-operative and polite. I am satisfied with their services.
Shavin Kaur
I am fully satisfied with your services and your organization is very co-operative. Wishing good luck for this organization.
SUKHMANPREET KAUR
All services provided by the staff are excellent and I am fully satisfied.
JAGBIR SINGH
This is the best immigration. They put all their efforts to get visa. They always give positive thoughts and help a lot to get visa.
LOVEPREET SINGH
It was very great experience with Landmark. The counselor give me right advice for my visa process. I am thankful to Landmark for my visa.
GURWINDER SINGH
The whole Landmark team efforts were extraordinary to get approved my visa.
SAPINDER SINGH
I am very happy to get my visa with the help of Landmark immigration. All the staff members are very co-operative and they provide and genuine guidance
SNEHJIT KAUR
I got my study visa through Landmark immigration. I am very happy with the service they provided to me.
AKSHYADEEP SINGH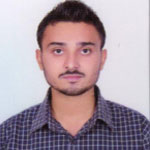 Excellent guidance and services from Landmark immigration due to which I was able to secure a visa. I am very thankful to Landmark immigration.
DAVINDER SINGH

Fully satisfied with landmark immigration services. In spite of any weak profile Landmark succeeded in getting my visa. I am very thankful.
PREMPRATAP SINGH DANDIWAL