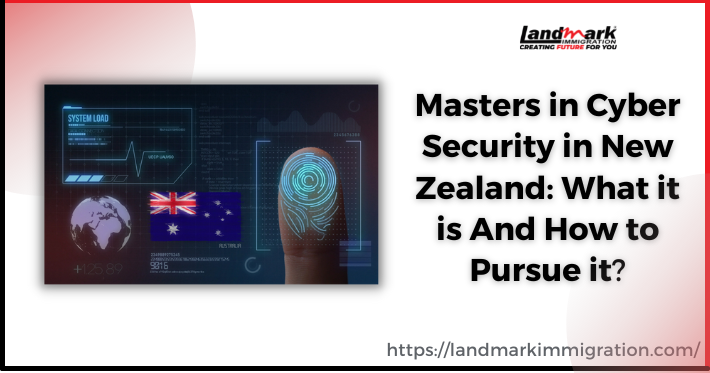 Are you considering studying for a Masters in Cyber Security in New Zealand?
Look no further, as here we discuss everything you need to know about pursuing this degree in the Land of the Long White Cloud.
Understanding the Benefits of Doing Masters in Cyber Security New Zealand
1. Firstly, it is important to note that New Zealand has a strong demand for professionals with cyber security expertise. In fact, this field has some of the most sought-after courses nationwide. For international students studying in New Zealand, this provides great work chances.
2. When it comes to universities offering Master's degrees in Cyber security, there are several options available. The University of Waikato and Massey University both offer highly regarded programs, with a focus on real-world application and problem-solving skills.
3. Additionally, studying for a Masters in Cyber security in New Zealand can offer many benefits. You will gain both technical and theoretical knowledge in the field, as well as practical experience through internships and projects.
New Zealand's strong focus on research also means you will have opportunities to work with industry leaders and make valuable connections.
4. Most institutions require a Bachelor's degree in information technology or cyber security as an admittance requirement. A high level of English proficiency may also be necessary for international students.
5. Depending on the university and the length of the programme, earning a Master's in Cyber security in New Zealand will cost you a different amount. However, tuition fees for international students are generally more affordable compared to other countries such as the United States or the United Kingdom.
6. Overall, studying for a Masters in Cyber security in New Zealand can be a rewarding experience both academically and professionally. If you have the necessary qualifications and are ready for the challenges of this rapidly evolving field, consider exploring your options in New Zealand.
Understanding the Eligibility Criteria for Pursuing Masters in Cybersecurity in New Zealand
A Bachelor Degree in the Field of Computer and Technology
Computer Science papers at the 300 level or higher must be completed with a grade of at least B.
IELTS score between 6.5-9
What do You Need to Apply for Masters in Cybersecurity in New Zealand?
When applying for a master's in cyber security in New Zealand, there are several documents that will be required in order to complete the application process.
A certified copy of each document, including a passport and licence, is included in these. Verified copies of any documents proving a name change will also be needed if the applicant's name changes from the one on their birth certificate.
In addition, proof of nationality and evidence of prior tertiary education will be necessary.
Last but not least, you'll need to provide one passport photo and proof that you meet the academic entry requirements.
With all of these materials, the application process can be completed and the individual can begin their studies in cyber security.
Know Your Scholarships Options for Masters in Cybersecurity in New Zealand
Scholarships are a great way to finance your education, and New Zealand is a country that is very generous when it comes to awarding scholarships to foreign students.
If you want to pursue a master's degree in cyber security, you might be qualified for some scholarships, such as the Scholarship for International Exchange at CMS, the Cyber Security Scholarships from Sir William Gallagher, and the Excellence Award from the Pro Vice-Chancellor for International Students at AUT.
These scholarships can go a long way in helping you finance your education and reach your academic goals. So if you are considering studying in New Zealand, be sure to look into these scholarships and see if you are eligible for any of them.
What are the Career Opportunities after Doing a Master's in Cybersecurity in New Zealand?
According to a recent report from the International Data Corporation, the demand for cybersecurity professionals is expected to grow by nearly 32% over the next five years.
This rapid growth is being driven by an increase in cyber-attacks, as well as tougher regulations governing data privacy and security. As a result, there is a growing need for people with the skills and knowledge to protect organizations from these threats.
Upon completing your training, you'll be prepared to take on a variety of roles in this critical area of the economy.
With "near zero" unemployment in the cyber security sector, you can be confident that you'll have plenty of opportunities to find a job that matches your skills and interests.
So if you're looking for a challenging and rewarding career, ITG can help you get started in cyber security.