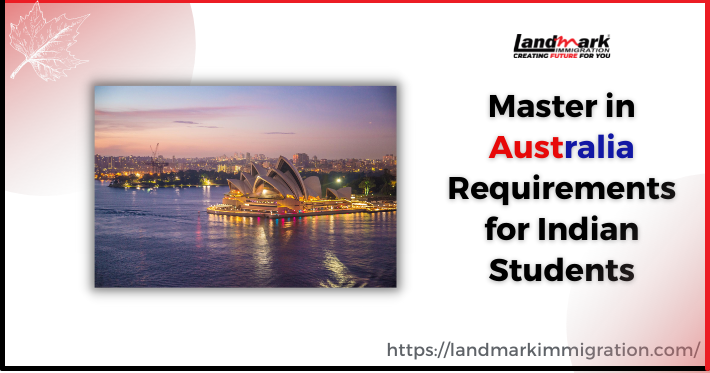 Master of Science or MSc is a highly specialized program for students that builds up on their expertise and professional abilities in your domain, as acquired in their graduation. MSc allows students to pursue their subject in depth.
This education also requires significant independent research and advanced coursework modules. If you are an Indian student considering going to Australia for your master's, here is a comprehensive guide:
Why should you opt to pursue your master's in Australia?
Due to its world-renowned reputation in terms of hands-on training with projects, research possibilities and facilities, and high-quality education and academic credentials, Australia has climbed up to be the third most famous education study destination for education.
Here are some benefits that pursuing your master's education in Australia can provide:
Obtain an academic, accredited degree and an education that is recognized worldwide
Education in Australia was established in the British educational system
Get an opportunity to apply for internships and jobs when you study
Be a part of a world-renowned global academic institutions
Join highly specialized research facilities with ample support and resources
Improve your leadership and your technical abilities during your time here
What are the academic requirements to join a master's program in Australia?
As an applicant, you have to provide particulars about your academic achievements and credentials, such as grades, certifications and course subjects, along with your application. Students who want to study for a master's degree in Australia have to provide an exhaustive transcript from every university, college or educational institution that they have joined since they completed the 10th grade.
These transcripts must contain details about any diplomas that you hold, correspondence courses in subjects related to your domain, credits earned throughout your educational history, and all topics that you have studied. You need to also submit an attested copy of:
Your high school mark sheet
Your mark sheet for secondary school
Bachelor's degree along with a mark sheer or a provisional pass certificate
What is the Minimum CGPA Requirement for a Master's in Australia?
Depending on your chosen subject and university, there are extra prerequisites. Some may demand a CGPA of 4.0 or above, while others may require a minimum of 60% in your bachelor's degree. A solid score on English-language proficiency examinations like the IELTS is also crucial.
The requirements of Australian universities for master's
Since you are an international student, you need to meet thorough entrance prerequisites to obtain the best possible results from your education. Here are the academic requirements of most Australian universities:
You need to provide a minimum of two LORs or letters of recommendation
It is important to already hold an undergrad education in a suitable area
In Australia, a lot of different professional master's degrees may require professional certificates and a working knowledge of the field. You must check the exact specifications of the program that you want to join
Standardized exam results like GMAT and the GRE are generally required by the top universities in Australia. Check the requirements of the college that you want to join
Eligibility criteria for joining a master's program in Australia
There might be supplementary requirements based on the university and the subject you want to study. At a minimum, you need to hold a bachelor's degree or a provisional pass certificate in its absence.
Some universities may also require a GPA of 4.0, while other colleges may only need a minimum of 60% marks throughout and overall in your bachelor's degree. A substantial score is also required in English-language proficiency tests such as the IELTS.
Conclusion
Australia is one of the most popular destinations for pursuing master's for international students. You get to avail many different benefits and advantages when you study in Australia, such as a world-renowned education and degree, leadership skills, technical skills, research facilities, and programs.