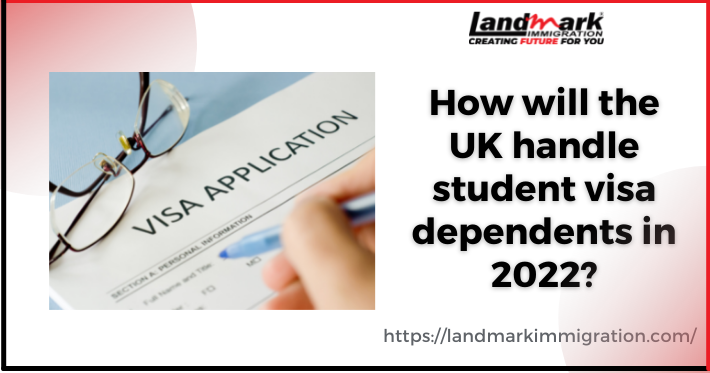 As specified, students can bring their immediate family members to the UK during their studies under UK dependent visa This including their children or partners. Dependents have different requirements for UK student visas. You cannot claim another relative as a dependent, such as your brothers, parents, sisters, or other relatives.
Qualifications to Become a UK Student Visa Dependent
A person can acquire a UK student visa dependent if:
Should be the spouse of the applicant.
They should have spent at least 2 years together with no matter they are unmarried or same-sex partners.
Dependent Applicant should be an authentic civil partner
Age must be more than 18 years
Able to meet UK's financial requirements
Visa is applicable only till the applicant live in the UK
Partner have to live together with Applicant
This is not a permanent Residency Visa
Children to Become a UK Student Visa Dependent
A child can acquire a UK student visa dependent if:
Less than 18 years of age
Have to apply for the very first time for UK dependent visa.
Able to follow child guidelines as per UK rules
If age is more than 18, have to some more documents to acquire a visa
Again this is not a PR Visa
Parents should be able to bear his/her responsibilities
He or she doesn't have any source of employment
If the age is more than 18, he or she has to be unmarried.
General Rules for UK Student Visa Dependents
There are some provisions specific to becoming dependent on the initial UK student visa holder. These relate to becoming dependent on the original UK student visa holder.
The student has applied for a full-time postgraduate course in the UK. The course must be completed in nine months or more. The Sponsor List comprises public colleges, private colleges, HEIs, private schools, etc.
Student visa holders in the UK are sponsored by an international or government agency to study full-time.
Dependants on UK student visa holders are eligible for immigration permissions.
Dependents need to prepare housing arrangements, travel arrangements, and reception facilities in advance. British authorities can assist with these tasks.
Student visa permission was obtained by the original UK visa holder after having a child.
If dependents are also applying, we suggest that they do so between September and December.
Student visa holders under the age of 18 are not allowed to bring any dependents. This is specific to students with student visas to colleges or universities in the UK.
As far as duration and work permanence are concerned, they must follow British visa regulations.
Permanent residence is not possible. Visa extensions are available, however, for UK student visa dependents.
Children Born in the UK 
Citizenship does not automatically accrue to UK-born children. Parents with settled status in the UK or British citizenship are required to have at least one child here. As long as the family stays in the UK, the baby will not require a visa unless they travel outside and want to return to the country.
When a child is 3 months old, and the family travels outside of Scotland before they have a visa, the primary student visa applicant may be charged for NHS treatment received outside of Scotland.
It is possible to work in the UK as a dependent of a UK student visa. Other than a few exceptions, there are various sectors in which to look for work. Dependent visa holders, however, must follow certain rules while in the United Kingdom. You will be able to chart your career path if you know these regulations.