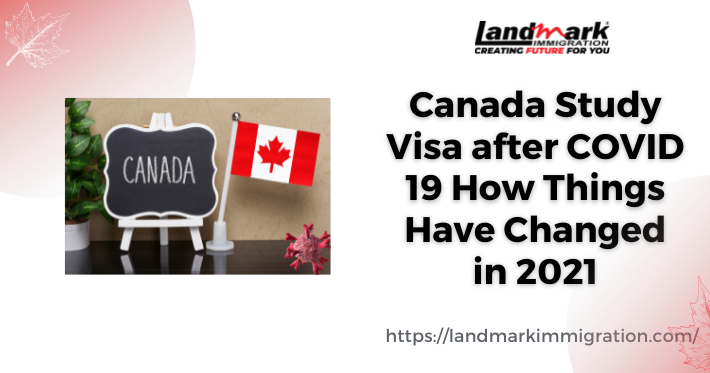 Canada has always been a top study destination among Indian students. The nation is known for its affordable education with globally recognized degrees. Moreover, it ensures excellent quality of life, post-study jobs and immigration opportunities.
According to Canadian sources, nearly 34% of all international students in Canada are from India, making it the highest percentage. At the university level, India represents the second largest population of international students in Canada.
The majority of Indian students get enrolled in a degree, diploma and certificate courses in IT, Business, Engineering and Hospitality sectors in Canada.
The Canadian institutions have the student-centric approach, ensuring support and flexibility for students to widen their horizons and get specialized in the desired fields. Students can choose from over 25,000 courses.
Please watch our video for more information.
Is Canada Still a Favorable Place to Study Abroad in 2021?
The past few years have witnessed a steep rise of Indian students applying for a Canadian study visa.
But things might have changed in 2021 due to the COVID pandemic and related travel restrictions.
Earlier, Canada used to receive over 2 lakh applications that have now reduced to 80 thousand in this uncertain time. If we take the last 5 years' data into account, the approval rate for a Canadian study permit has increased 20% more each year.
Canada is one of the nations which supported and financially helped the international students living there. After all, the nation is known for its immigrant friendly policies.
The pandemic has taken a heavy toll on Canadian immigration. To compensate for that loss and meet its annual student intake, Canada is likely to approve 2 lakh visas.
But the application from India is believed to be 5-6 lakhs per year, meaning that it can reduce the approval rate. Even a good candidate might get rejected.
Canadian Embassy might not be able to assess such an overwhelming number of entries. Maybe you need to apply twice. And there is no problem in applying multiple times or facing several visa refusals. You can still get a Canadian study visa. The current visa success rate is 60%-70%.
The Right Guidance is Important to Secure Your Canada Study Visa in 2021 
Opting for a Canadian study visa requires the right approach and consultation. But you might need to go the extra mile if you are applying for the visa in 2021 and beyond.
Like we have said earlier, Canada is going to receive a larger number of study visa applications than ever before. When applications are huge, a slight mistake can lead to refusal as the visa authorities have less time to entertain each and every application.
That's why you need to be more careful than ever before while applying for a Canadian study visa.
How to Increase Your Chances of Getting a Canadian Study Permit
So the competition for Canadian study visas is going to be challenging due to the increasing number of applications. Therefore, it is important to make sure you have fulfilled all requirements and followed each guideline while submitting your applications.
Here are some basic yet important things to keep in mind to increase your chances to get a Canadian study permit.
Opt for a Letter of Acceptance:
It is your first step to applying for a Canada study permit. Otherwise, you might not be eligible to pursue a course from any Canadian institution and might lead to visa rejection.
Having Sufficient Funds:
Make sure to have proof of sufficient funds in place while applying for a Canadian study visa. Otherwise, you can face a visa refusal.
Keeping All Documents Organized:
Make sure to submit the required documents for a study visa. The incomplete submission can impact your chances of visa approval.
Getting English Proficiency Certificate Such as IELTS:
You are required to be proficient in the English language and have the proof for the same in the form of TOEFL and IELTS.
Choosing the Right Study Program:
Sometimes, the course mismatch can lead to study visa refusal. For example, if your study program doesn't match your qualification, get ready to accept a study visa refusal.
Submitting the Documents on Time:
The last thing to worry about is the timely submission of your documents. Many students get refusal just because they miss the deadline.
We Can Help You Get Canadian Study Visa in 2021 and Beyond!
As you have understood that getting a Canadian study visa has become a bit tricky than ever before due to COVID 19 restrictions and an increased number of applications.
If things are still not clear or you are looking for the right guidance, you can call our Canadian study visa consultants. We help aspirants to achieve their goals of pursuing their studies and careers abroad.
From educating students on the visa process, helping with filing applications, and guiding on visa interviews, we go above and beyond to help you secure your Canadian study permit.
Get in touch now!