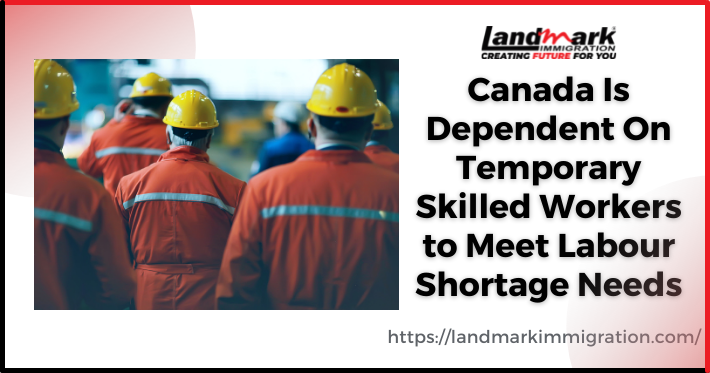 Canada has been facing a critical shortage of skilled workers. Due to this shortage, Canada has been relying increasingly on temporary residents and skilled labour migrants from other countries to meet its needs. Based on many independent studies conducted by multiple sources on official data, this phenomenon makes skilled workers vulnerable. The current workforce in Canada is failing to provide stability to Canadian businesses and wage growth to industry groups, economists, advocates, and warn workers. However, it is not a reason for worry if you are looking for job opportunities in Canada. Due to the current demand in Canada, migrating as a temporary skilled worker is the easiest way to immigrate to Canada.
Canada is witnessing a major job boost in 2022
Canada has been witnessing a significant boost in terms of new jobs that have been added this year. The country is faced with the need for skilled workers that are trained, qualified, and hold the skillset to fulfil these jobs. Based on a recent survey conducted by the BDC or the Business Development Bank of Canada, up to 39% of Canadian mid and small-sized businesses have been finding it extremely difficult to get qualified workers who can meet their labour shortages. A lot of Canadian employers are quite eager to offer more training and skills to hire skilled foreign workers who can address the shortage.
Canadian employers are looking to hire more talent from other countries
In May, a study reported that Canada has created up to a total of a million jobs since the year 2015. However, during the first quarter of 2019, around 435,000 jobs were completely unfilled. Even though the number of jobs keeps increasing each year, Canadian employers are unable to find the right talent for these jobs, leaving them unfilled. Due to this huge difference between supply and demand, Canadian employers continue to struggle. As a result, Canadian employers are continually looking for temporary skilled migrants who can help in filling some of these jobs and can address the labour requirements for specific expertise and skills in a city, region, and province. This means that if you are looking to move to Canada, migrating as a temporary skilled labourer is the easiest way to immigrate to Canada as you are working according to the needs and demands of the country.
The skills that are most in-demand for Canadian employers
Among the skills that Canadian employers are looking to fill with temporary skilled migrants, skilled trades such as mechanics, welders, and electricians ranked first and were most in demand. Also contained in the list for the top ten were occupations in the fields of education, healthcare, sales, engineering, and IT. To help in meeting these demands, many Canadian employers are adjusting their experience and education requirements. They are also investing more in offering additional training to enhance their workforce. Up to 56% of Canadian employers have also decided to upskill their current talent pool by choosing to expand their traditional recruiting efforts and hiring talent from outside the country.
This is remarkably accurate for skilled workers who are in technology-related fields, where talent from around the world is being drawn into Canadian tech hubs.
Conclusion
With the current scenario in Canada, the shortage of skilled labour and the continuous increase in the number of unfilled jobs, this is an excellent time for people looking to move to Canada as temporary skilled workers. Thousands of newcomers have been moving to Canada to gain full-time employment as it is the easiest way to immigrate to Canada. Additionally, with the Federal Express Entry system, it is quite easy for skilled workers to gain permanent residence in Canada. The system rewards candidates points for their work experience, language proficiency in French or English, and levels of education. People who get an ITA or invitation to apply for permanent residence can immigrate to Canada during the most suitable time for job applicants.