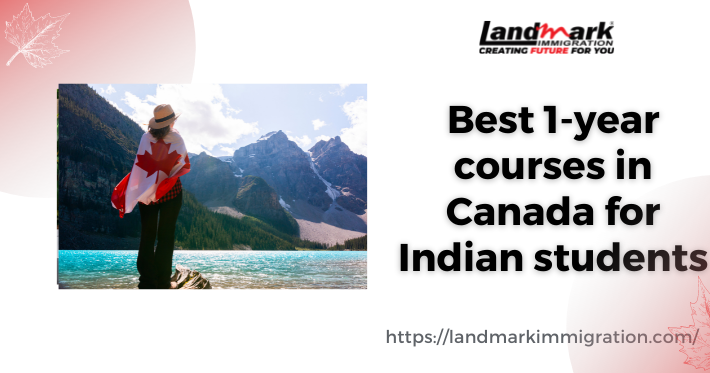 If studying abroad has been one of your educational goals, you need to be ready to put in a lot of financial resources and time into the process. Canada is one of the most respected countries in the world.
For the people who fancy studying abroad, nevertheless, it can also turn out to be one of the most financially demanding countries to get an education and not everyone is able to afford it.
However, if your main focus is on getting an education, gaining relevant skills, and getting expertise on the subject matter in your field, you can opt for a short-term course in Canada that can be completed without even visiting the campus.
These courses are conducted via online learning and can help you build the same skill set as offline ones. Here are some of the best short courses you can take in Canada.
#1. Human Resources Management Certificate
Human Resources management is probably one of the most rewarding short-term courses offered by Canadian universities for international students. A seven months-long course offered by the York University School of Continuing Studies, it can also be completed offline in Toronto, Canada.
This course focuses specifically on offering the students a special knowledge of human resources. Human resources are the fundamental knowledge that can help you in getting hired throughout the world. This course primarily focuses specifically on:
Labour relations
Recruitment
Safety and health
Organizational behaviour
Finance
HR Management
#2. Communication
 The best professional short-courses offered in Communication in Canada are taught by the MacEwan University of Continuing Studies. If you wish to pursue this course offline, you can visit Edmonton, Canada.
The course ranks in the most desirable professional courses in Canada. It provides its students with the key concepts about interrelations and interpersonal communications. The course focuses on the following domains:
Strategy analysis
Life cycle management
Solutions evaluation
Business planning
Business analysis
Project management
#3. Business Administration
Business Administration is probably the most sought-out short course in Canada today for international students. This eight months course is offered by the York University School of Continuing Studies, you can also study it in Toronto, Canada.
The main aim of the course is to help you in becoming a leader in today's business world. You will essentially gain valuable knowledge about how the business world works from the inside. It focuses on the following domains:
Business introduction
Business communication
Business functions
Accounting and analysis
Project management
Marketing
#4. Global Logistics Management
A year-long course offered in the MacEwan School of Continuing Studies, Global Logistics Management can also be pursued offline in Edmonton, Canada.
It stands among one of the most suitable specialized courses in Canada that deals with world logistics. You will be able to learn the basics of logistical procedures that are applicable throughout the world. The course covers:
Supply chain management
International trade
Logistical infrastructure
International logistics
Inventory control
Product control
Risk management
#5. Software Construction
This course is offered by the University of British Columbia which is one of the most influential colleges in the world with over 12 million students. One of the most popular courses, the University of British Columbia offers is completely free of cost via edX. The course curriculum covers the following:
Java programming
Building a software logical system
JUnit
Testing data abstraction
#6. French Language
Learning the French Language is one of the most cost-effective short courses in Canada. The year-long course offered by the MacEwan School of Continuing Studies is also available offline in Edmonton, Canada.
If you wish to learn French to maximize your chances of getting a job, this short course is the perfect opportunity for you. Athabasca University offers you the opportunity to learn French online along with native speakers throughout the world.
This hands-on approach helps you in grasping the concepts of the language really fast. This course deals with the following primarily:
French language – first and the second university year
French pronunciation
French language composition
#7. Software Engineering
Another great opportunity offered by EdX along with the University of British Columbia is a completely free course. A short and crisp 42-days can help you in studying the very fundamentals of software engineering and even learn how to apply these to real-world problems.
Overall, the course is one of the most rewarding short courses offered throughout the world The curriculum of the course includes:
Non-trivial software system and how to build it
Designing and testing of the software system
Functions and technical specifications of the software system
Refactoring and building a quality system
Conclusion
When it comes to studying abroad, a lot of students face issues related to a lack of proper funding. When you go abroad, you are essentially starting a new life in a place that is very different from your own country.
You need funds for your education, your stay, your travel, and accumulating all of these can seem like a daunting task. to most people. On the other hand, short courses offered in Canada can provide you with the same educational resources as the ones offline.
Online education has stepped up significantly in terms of both the quality of education and the recognition given in helping you achieve your long and short-term professional goals. You can gain relevant skills and gain your expertise in the domain without having to worry about the costs.