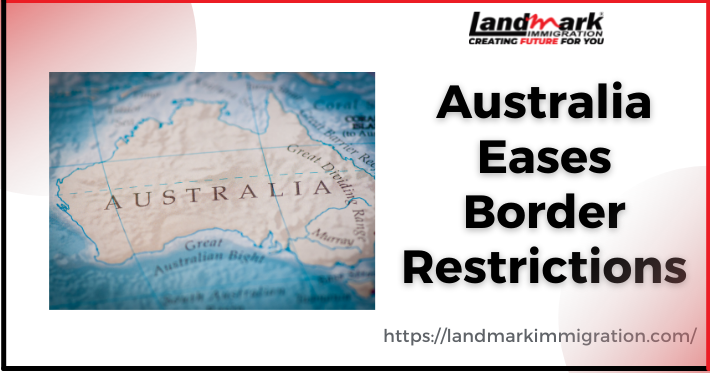 Finally, Australia has softened its border restriction after two years.
The nation has reopened its border for many visa holders, including international students who are finally returning to resume their learning. According to Australia's immigration department, nearly 43,000 students have arrived in the last two months.
The relaxation started taking place in mid-December after initial plans were hindered by Omicron cases. The Australian government finally decided to reopen its border for fully vaccinated travelers under categories of the Skilled and Student, Humanitarian, Working Holiday Maker, and family visa in November 2021.
According to the official sources, there are more than 150,000 international student visa holders overseas who are looking to continue their studies in Australia after the reopening of the borders.
For students, several universities and territories are executing their plans. With the support and advice from the Australian Government and the provincial governments, the educational institutions are creating plans to let students enter the nation to continue their studies. The universities are creating pilot plans that can decide the number of students to be allowed to return as well as the conditions that they are required to meet to enter the university.
Once students enter Australia, they will have to stay for the designated amount of time, as there are no guidelines currently to let students re-enter the nation if they leave after entering it once.
Out and out, it is clear that Australia is looking to allow fully vaccinated international students.
Borders Reopening Ensures Visa Flexibility for International Students
The enforcement of border restrictions has hindered the on-campus learning of many foreign students, especially those who were required to submit their lab work and practicum as part of their course structure.
The border reopening has also come with some positives. The Australian government has made changes to its visa regulations to accept the entry of current and former Temporary Graduate (subclass 485) visa holders from Feb 18, 2022. It means that they have the opportunity to apply for further stay once they have entered Australia again.
Moreover, visas will be extended for graduates residing outside of the nation between Feb 1, 2020, and Dec 14, 2021, with their valid Temporary Graduate visas. Visa holders will be informed regarding the extension of visas directly by the Department of Home Affairs. It means that they can return to Australia (from Feb 18, 2022).
The Impact of Border Reopening on the Work Hours for Foreign Students
Valid student visa holders can now work more hours due to worker shortages in Australia due to Omicron cases. The Australian government is looking to remove the 40-hour-a-fortnight cap on student visa-holder works. It simply means that foreign students will no longer have to face restrictions on their work hours. These students generally work in convenience stores, food and beverage sectors, and retail stores. They are also allowed to work in aged care.
The Australian Bureau of Statistics has revealed a huge spike in job vacancies to the record number of 396,100 in the three months.
The students will be allowed to fill labor shortages to reduce COVID-19's debilitating effect on the nation's economy.
More a visa rebate of 630 AUS Dollars will be awarded to students who arrive in Australia.
The Conclusion:
International students and skilled migrants can now enter Australia again without an exemption, thanks to the relaxation in the nation's border policy.
The country is looking to woo back its international students for certain reasons and to fill the worker shortage being the major one.
For more information regarding Australian study visas and current updates, get in touch with our study abroad expert now.