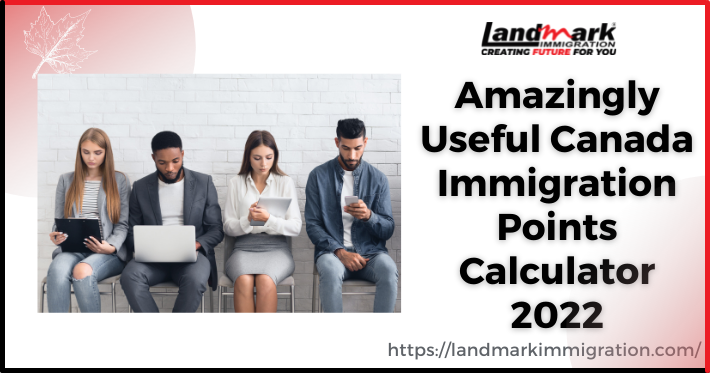 To immigrate to Canada, the IRCC or Immigration, Refugees, and Citizenship Canada incorporates a calculation that uses 67 points to check the qualifications of each applicant. If a candidate scores less than 67 points, the application gets rejected. The Canada Saskatchewan immigration points calculator is a useful tool that can help you in accurately check how many points you score before you apply to immigrate.
67 points Canada immigration points calculator
Thousands of immigrants attempt to gain citizenship in Canada each year. The IRCC is the main decision-making body for immigration. IRCC regularly updates the immigration policies and rules to offer a seamless process to people who want to settle in Canada and acquire citizenship.
Presently, Canada offers three categories to candidates who want to apply for the Express Entry program:
Canadian Experience Class
Federal Skilled Workers Program
Federal Skilled Trades Program
The 67 points Canada immigration points calculator has been introduced under the Federal Skilled Workers Program of Express Entry to make the citizenship process easier for immigrants.
The selection criteria under the Federal Skilled Workers Program
There are mainly six factors identified by the immigration authorities for the FSW program. Based on these factors, the IRCC allots points to the candidates and assesses their applications. On this basis, points are allotted, and application is assessed. Here are the six primary factors evaluated in the Canada immigration points calculator:
Education–

An applicant can acquire points for every diploma, higher education, degree, or certification they hold. The candidate is required to provide original documents along with the application. These documents need to be related to an education that the candidate has acquired from an overseas organization to gain the minimum points required for the Express Entry program. Alternatively, an applicant can also submit a report for getting qualified from an educational institute in Canada for Educational Credential Assessment. If a candidate holds a Masters, Ph.D., or a doctorate, it is quite easy to gain higher points.
Language –

The official languages of Canada are English and French. Immigrants who wish to settle in Canada need to be educated and fluent in a minimum of one of these languages. Candidates have to be fluent in reading, writing, listening, and speaking these languages. There are certifications conducted to check these language skills. Candidates can get up to 28 points based on their scores.
Work Experience –

Work experience is a significant factor that is checked in the FSW. It will be more comfortable to acquire permanent residence if you spend around 30 hours a week up to a year in a full-time role that is connected to your skills.
Age –

Age is an essential factor in crossing the brink of 67 points. Every applicant who wishes to qualify and is over 18 years old can get points.
Adaptability –

Applicants can score based on their spouse or law partner's CRS score. Your spouse could get 5 points if they hold a better language score. You can get 5 points if they have joined a Canadian educational institute or worked in Canada.
Permanent job –

If you want a PR visa, you need to hold a permanent offer for a job at an organization that is based in Canada. A candidate can get around 10 points once you hold an appointment letter from an employer-based in Canada. It needs to be for a full-time role for a minimum of one year.
How can you increase your score?
Since your overall score is calculated out of 100 points and applicants that have scored below 67 points get automatically rejected, it is a good idea to check your scores before you apply. You can use the Canada Saskatchewan immigration points calculator that can accurately predict your score. Further, you can increase your score by one of the following:
Improve your qualifications academically
Increase your experience as a full-time employee
Pursue a degree course or a certification
Take the language test after more preparation
Conclusion
The 67 points are covered under the FSWP or Federal Skilled Workers Program. This is the minimum number of points that an applicant needs to become eligible to immigrate to Canada. Under this program, each applicant is allotted 100 points in total.